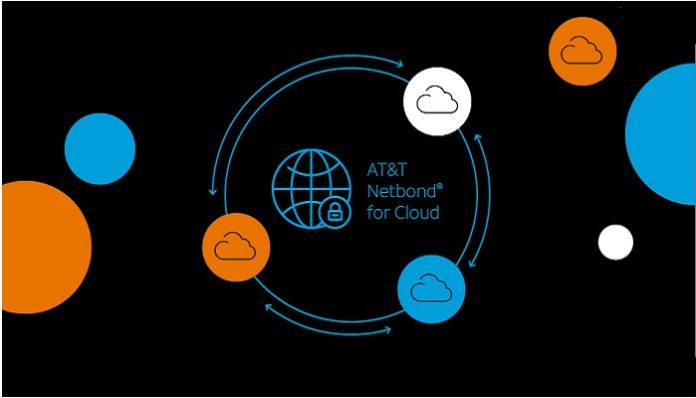 AT&T* and Google Cloud are optimizing collaboration and cloud networking for business customers. Through Google's newly launched Partner Interconnect, business customers will be able to use AT&T NetBond® for Cloud to connect in a highly secure manner to Google Cloud Platform. The new alliance also makes G Suite, Google's cloud-based productivity suite for business including Gmail, Docs and Drive, available through AT&T CollaborateSM, a hosted voice and collaboration solution for businesses of all sizes.
Using Google Cloud Partner Interconnect through AT&T NetBond® for Cloud allows businesses to move workloads across multiple cloud environments without ever touching the public internet. Partner Interconnect offers organizations private connectivity to GCP and allows data centers geographically distant from a Google Cloud region or point of presence to connect at up to 10Gbps. Google has joined more than 20 leading cloud providers in the NetBond® for Cloud ecosystem, which gives access to more than 130 different cloud solutions.
Additionally, with G Suite now available alongside AT&T Collaborate, businesses will get access to a single source for chat, voice, video and desktop sharing to bring people together and help them work smarter. Businesses can also enable carrier-grade voice reliability and security from within the G Suite applications. G Suite can be used across virtually any device, regardless of work location, providing further flexibility to an increasingly more mobile employee base.
"We're committed to helping businesses transform through our edge-to-edge capabilities. This collaboration with Google Cloud gives businesses access to a full suite of productivity tools and a highly secure, private network connection to the Google Cloud Platform," said Roman Pacewicz, chief product officer, AT&T Business. "Together, Google Cloud and AT&T are helping businesses streamline productivity and connectivity in a simple, efficient way."
"AT&T provides organizations globally with secure, smart solutions, and our work to bring Google Cloud's portfolio of products, services and tools to every layer of its customers' business helps serve this mission," said Paul Ferrand, President Global Customer Operations, Google Cloud. "Our alliance allows businesses to seamlessly communicate and collaborate from virtually anywhere and connect their networks to our highly-scalable and reliable infrastructure."