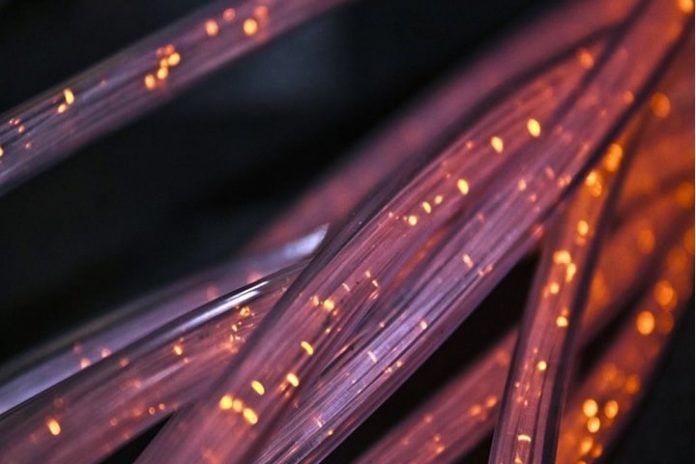 Zayo Group, the Colorado-based communications company, exceeded expectations with its recently released Q2 report, with profits increasing as a consequence of foreign exchange gains achieved through intercompany loans. This will make encouraging reading for Digital Colony and EQT, with these two investment firms set to complete a buyout of Zayo later this year.
The operating income of Zayo in Q2 reduced to $140.5 million, compared to a figure of $144.7 million from 12 months ago. However, the potentially negative effects of this drop in operating income were more than alleviated by the foreign exchange gains that were achieved through intercompany loans. Profits from intercompany loans reached a total of $27.4 million in this fiscal quarter, substantially surpassing the loss of $8.3 million posted in this respective time period a year ago.
That forex boost allowed Zayo to post a net income of $61.4 million, which is more than double the figure produced in Q2 of the previous financial year. This will have Digital Colony and EQT more optimistic about the long-term profitability of Zayo, having agreed an $8.2 billion deal in May 2019 to take the Zayo Group private. Zayo share prices had declined in 2018 amid organizational concerns and fears for the future of fiber networks, but Zayo officials are confident that the two investment firms will be the right partners to accelerate the growth of the company and finance further innovation.
Zayo currently has a 133,000-mile network that spreads across both Europe and North America, with Zayo's infrastructure solutions featuring dark fiber, private data networks, and data center colocation services. The intercontinental reach of Zayo Group will have no doubt played a part in encouraging Digital Colony and EQT to make their move, and it is also why the quarterly profits of Zayo are influenced so significantly by foreign exchange gains or losses.
The effect of intercompany loans
A company's experience of foreign exchange markets is significantly different from an individual trader in a number of ways. An individual trader with no company affiliation can freely choose which currency pairs to trade in, can decide what time of day they wish to trade in foreign exchange markets, and they can build a further strategy that complements their strengths.
A company does not have the same luxuries, as they are beholden to the currencies in the countries in which they do business. The Zayo Group has business units in the US, the UK, and several European countries, but it is the transfer of money between the US dollar and the British pound that dictates its foreign exchange gains.
If the USD/GBP currency pair is looking unfavorable for a trader, they can simply choose not to take a position. However, the Zayo Group cannot be so choosy, as foreign exchange between the USD and GBP is integral to its business operations. The need to make intercompany loans, even when foreign exchange rates are less than ideal, is why Zayo posted forex losses of $8.3 million in Q2 last year.
Intercompany loans are the transferring of funds between two business units of a parent company, often to manage a cash shortfall in one business unit. Zayo predominantly use intercompany loans between entities based in the United States and the United Kingdom, with the intention of financing international acquisitions. In previous financial quarters, these loans have been logged as receivable at the US-based entities of the Zayo Group.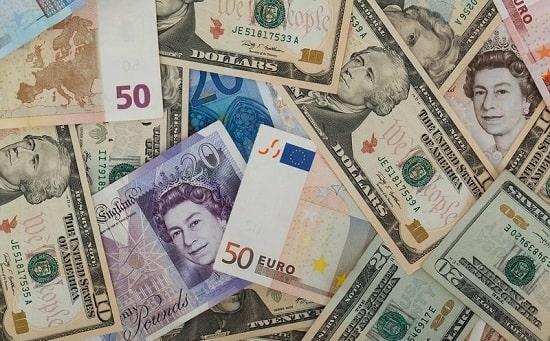 The beneficiary of changing conditions
A strong performance of the US dollar over a foreign currency could cause the Zayo Group to make a loss on intercompany loans. Conversely, the weakening of the US dollar in comparison with a foreign currency can produce forex gains for the company. Zayo Group's Q2 for the 2020 fiscal year concluded at the end of December 2019, also bringing a close to a period where the British pound enjoyed a resurgence.
The GBP has largely struggled against the USD in the last couple of years, but a sense of greater political certainty sent the pound to new highs in December 2019. Following the securing of a Conservative majority in the December general election, the pound rose to $1.35 – its highest level since May 2018. There was also a sharp rise in the value of sterling in October, the most dramatic increase since the 2016 EU referendum.
That upswing in the value of the pound will have contributed to companies like Zayo being able to post quarterly profits driven by favorable intercompany loans. These encouraging numbers will give Digital Colony and EQT more cause for optimism that the Zayo Group will be a lucrative acquisition. Both Digital Colony and EQT specialize in investments in tech companies, so the Zayo name is set to be in good hands.
The Colorado communications company already offers a great deal of promise through the sheer scale of its network, but the involvement of the two investment firms should allow Zayo to take its infrastructure to the next level. Even if intercompany loans don't fall in Zayo's favor, the company will be hopeful that Q2 next year will still end in profit.