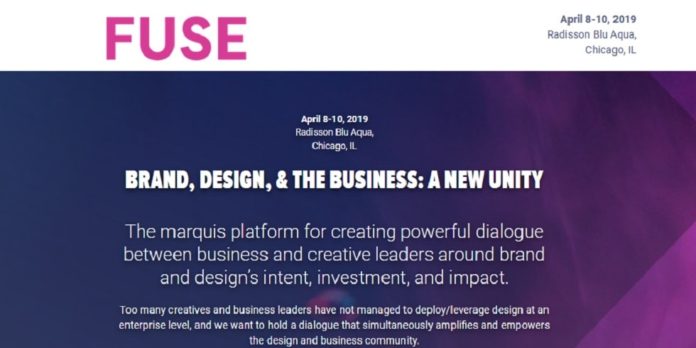 The marquis platform for creating powerful dialogue between business and creative leaders around brand and design's intent, investment, and impact.
Too many creatives and business leaders have not managed to deploy/leverage design at an enterprise level, and we want to hold a dialogue that simultaneously amplifies and empowers the design and business community.
We provide unique opportunities to learn, establish relationships and do business. We do this through a range of products and services, from digital communities to live events.
Event Name: FUSE 2019
Event Date: April 8-10, 2019
Event Venue: Radisson Blu Aqua, Chicago, IL
Event Organizers: KNect365
Contact Number: (646) 895-7309
Email: Kevin.Schlear@KNect365.com
URL: www.fusedesignus.com