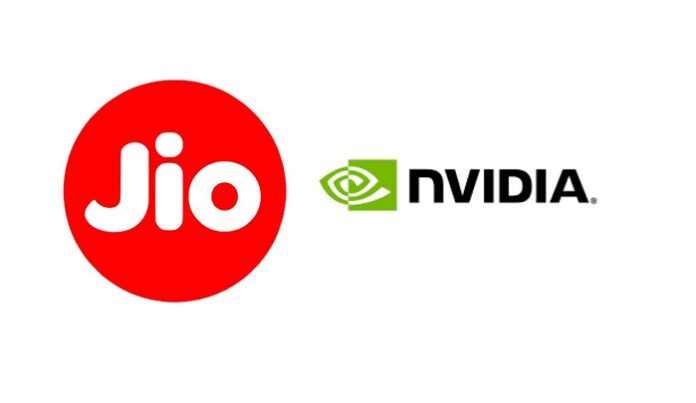 Jio Platforms has taken a big step towards the AI (artificial intelligence) revolution in India. Jio has partnered with NVIDIA to bring a state-of-the-art AI cloud infrastructure to the country. This will help startups, developers, researchers, and scientists working in the field of AI as they will be able to access accelerated computing and high-speed secure cloud networking to safely run huge workloads with extreme energy efficiency.
This collaboration comes right after Reliance Industries' 46th AGM (annual general meeting) where Mukesh Amba ni, Chairman of Reliance Industries announced that they will bring AI to everyone in India.
"Here is my promise to our countrymen. Seven years ago, Jio promised broadband connectivity to everyone, everywhere. We have delivered. Today Jio promises AI to everyone, everywhere. And we shall deliver," Ambani pledged.
Under the collaboration, NVIDIA will provide Jio with end-to-end AI supercomputer technologies including, GPU, CPU, networking, and AI operating systems and frameworks for building the most advanced AI models. It will be the responsibility of Jio to manage and maintain the AI cloud infrastructure as well as oversee customer engagement and access. The partnership will benefit both companies because NVIDIA has the tech while Jio has the reach and relationships within India. Thus, partnering together will enable both companies to scale their brands in new fields and geographies and increase revenues.
Mukesh Ambani said, "As India advances from a country of data proliferation to creating technology infrastructure for widespread and accelerated growth, computing and technology super centres like the one we envisage with NVIDIA will provide the catalytic growth just like Jio did to our nation's digital march. I am delighted with the partnership with NVIDIA and looking forward to a purposeful journey together."
Akash Ambani, Chairman of Reliance Jio Infocomm Limited, said, "Our collaboration with NVIDIA is a significant step in this direction. Together, we will develop an advanced AI cloud infrastructure that is secure, sustainable and are deeply relevant to India's unique opportunities. This state-of-the-art platform will be a catalyst in accelerating AI-driven innovations across sectors, from healthcare and education to enterprise solutions. Our vision is to make AI accessible to researchers, start-ups, and enterprises across the nation, thereby accelerating India's journey towards becoming an AI powerhouse."