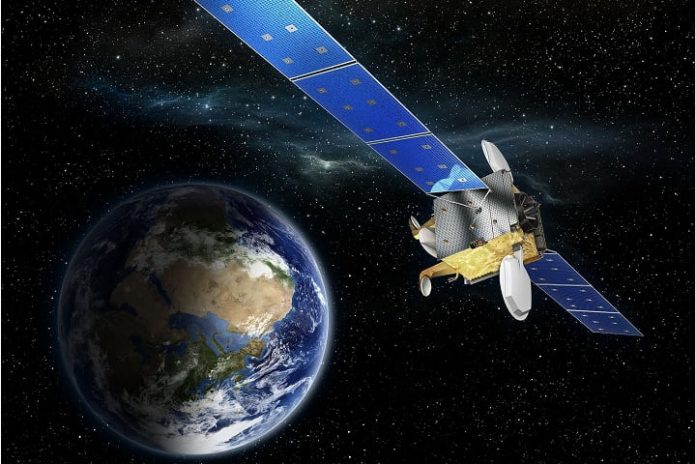 Significantly, OneWeb successfully launched 36 new satellites over the week ending March 25, a milestone in itself. The successful deployment as well as contact of the satellites was confirmed by India's NewSpace India Limited- NSIL after they were launched from Sriharikota-based Satish Dhawan Space Centre.
Radhakrishnan D, the chairman-co-managing director of NSIL, stated that they would like to convey their thanks to OneWeb for believing in their capabilities and also giving them the opportunity to take care of the mission. They are extremely happy as this mission would go on to stamp the accomplishment of the entire constellation as well as the commencement of global commercial broadband services by OneWeb.
The latest deployment by OneWeb brings its total satellites in orbit to 618, which is far fewer than the 3000 satellites that Starlink currently has. Apparently, the design of OneWeb requires another 588 satellites so as to get global coverage.
Post the successful launch, OneWeb is now in the position to offer worldwide services that include improved connectivity solutions, which happen to be in collaboration with leading providers.
According to Neil Masterson, the CEO of OneWeb, this development happens to be one of the most significant breakthroughs in OneWeb's history, as they do need satellites for worldwide coverage. He added that for several years they have been committed to offering coverage solutions to customers as well as communities that happen to need them most, and with the recently completed satellite deployment, which is facilitated by their expert team and partners at ISRO and NSIL, they are indeed marching forward to realise their ambition.
It is well to note that by the end of 2023, OneWeb will be all set to roll out global coverage. Across India, the company happens to be committed to getting connectivity to the most secluded areas. The latest mission marks the company's second deployment from India, which itself highlights a robust partnership between itself and NSIL/ISRO.
Apparently, in March last year, a Soyuz rocket carrying OneWeb's 36 satellites was supposed to launch from Kazakhstan's Baikonur Cosmodrome, but the launch was cancelled by the Russian space agency over demands that there be a complete withdrawal of the British government's stake in OneWeb.
At that time, Dmitry Rogozin, who was heading Roscosmos, stated that they had received the finances for it in order to manufacture launch vehicles as well as the elements necessary for launch services. OneWeb's board, after this occurrence, suspended all its future launches from Baikonur and turned towards other reliable collaborators for its forthcoming launches. The executive chairman of OneWeb, Sunil Bharti Mittal, called the launch a major step that would close the digital divide, stating that OneWeb's worldwide constellation shall go on to play a significant role in making sure that the dream is realised.
The UK Secretary of State for Science, Innovation, and Technology, Michelle Donelan, went on to say that the completion of the LEO constellation is of great significance for OneWeb as well as the UK's wider sector. He added that they have invested in OneWeb's vision to fill the global digital gap and that their burgeoning space industry is transforming the country into that perfect base when it comes to those like-minded companies to meet their high potential.