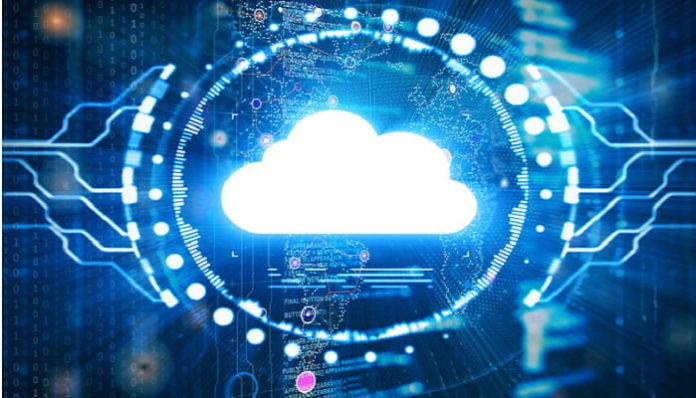 Rakuten reported the success of the first real world test of its new mobile network and said it was on track for an October launch.
Soon to be the newest and most innovative mobile network operator in Japan, Rakuten Mobile Network, Inc. is currently building the world's first end-to-end fully virtualized, cloud-native mobile network. The launch of commercial services planned for October 2019 will leverage an innovative architecture that is set to disrupt not only the telecom industry landscape in Japan but also the rest of the world. Built to serve millions of subscribers and adopting 5G systems architecture from launch, this will be world's first cloud-native network that is fully virtualized from radio access network (RAN) to Core, with end-to-end automation for both network and services.
The first end-to-end real world tests of the new fully virtualized network were launched in a test of the data network on Sunday February 3 in suburban Tokyo, outside Rakuten's headquarters. Rakuten Mobile Network executives, team members and partners joined Rakuten CEO Mickey Mikitani in a roving test around Rakuten Crimson House, successfully using the newborn data network to conduct voice and video calls over the Viber messaging platform. Review of data and performance metrics gathered through the testing phase will be crucial to ensuring a robust launch of the network in the latter part of 2019.
The testing ground will rapidly expand across the Kanto region and western Japan metropolitan centers, engaging up to 10,000 friendly users from Rakuten executives, employees and partners. The next stage of the project will include testing of the voice network.
"Rakuten has a founding vision of empowering people to realize their dreams and a history of disrupting the status quo to take the lead, in industries from e-commerce to fintech and digital content. We are very excited to launch a mobile network in Japan that is set to become the first choice of consumers and change global standards in telecommunications," said Mickey Mikitani, Chairman, President and CEO, Rakuten, Inc. "With automation and virtualization, Rakuten is redefining how mobile networks are designed and how services can be consumed."
The new Rakuten mobile network will be launched entirely on the cloud, with end-to-end automation and programmable infrastructure, ensuring stability, scalability and agility, as well as effectively managing costs. It will also leverage Rakuten's extensive ecosystem of over 70 services in e-commerce, fintech and digital content to offer customers a value proposition without parallel in the market. The power of Rakuten's brand with consumers and its existing customer base of over 100 million registered members will provide a robust foundation for rapid growth.
"Our vision is to build a network that innovates at the speed of software and scales at the speed of cloud and, with a culture founded in technical and operational innovation, we are uniquely positioned to achieve that," said Tareq Amin, Rakuten Mobile Network's Chief Technology Officer. "With a keen focus on minimizing complexity and disaggregating hardware and software, we are leveraging best-in-class technology from partners in Japan and around the world to provide a high quality, cost-effective service to our customers."
Launch overview
The access to the network initially will be with 4G LTE (Macro and Small Cells) and Wi-Fi, with the addition of 5G planned for early 2020, subject to government licensing approval. This disruptive architecture will enable Rakuten Mobile Network to deliver a suite of services including consumer mobile, 5G fixed wireless Access, NB-IOT, connected everything, rich media, low latency services like augmented reality (AR) and virtual reality (VR.) All these services will leverage the innovative Mobile Edge Computing (MEC) architecture to enable the best possible user experience.
Rakuten Mobile Network has brought together leading partners to collaborate on the most challenging technical problems in the mobile industry. Partners includes Cisco Systems, Nokia, Altiostar Networks, Intel, Red Hat, OKI, Fujitsu, Ciena, NEC/Netcracker, Qualcomm, Mavenir, Quanta Cloud Technology, Sercomm, Tech Mahindra, Allot, Innoeye, and Viavi.
1. Open, Virtualized and Disaggregated RAN – Decoupling hardware and software in the radio access network – This innovative approach enables deployment of very lean cell sites, with only antenna and remote radio heads, which in turn maximizes opportunities for successful acquisition of cell sites. An increase in spectral efficiency is also being seen with coordinated radio processing through vRAN, scale out architecture and cost reduction with open APIs that are enabled by a multi-vendor ecosystem.
2. Fully virtualized with common and distributed Telco Cloud – Shifting away from reliance on hardware and legacy infrastructure – Rakuten Mobile Network will deploy a common, carrier-grade telco cloud for all virtualized applications from RAN to Core. This will include a common orchestration layer on top and will be deployed in a highly distributed manner across thousands of locations. This foundation will enable high efficiency from the converged infrastructure, reduce cost and drive operational simplicity and ability to repurpose, as well as increase the speed of adding new apps and optimal scale out capability.
3. Mobile Edge Computing – Putting server-like devices closer to the computing need – Rakuten Mobile Network's innovative xEdge architecture, leveraging vRAN, Control & User Plane Separated (CUPS) packet core and distributed telco cloud, will enable Mobile Edge Computing for both infrastructure functions and a variety of low latency services. Examples of such services include optimized content delivery, live TV, connected cars, AR and VR, online gaming, connected stadiums and many more. While many players in the telecommunications industry are looking at a similar capability with 5G, Rakuten Mobile Network will have the ability to offer services like this with both 4G and 5G, enabling an optimal user experience.
4. 5G systems architecture based design from launch – Rakuten Mobile Network plans to deploy 5G systems architecture from launch. 5G systems architecture elements such as Virtualization/NFV, vRAN, SDN, automation, Control-User Plane Separated (CUPS) packet core, edge computing, slicing, scale & capacity etc. are all part of the launch-phase architecture. This creates the foundation for making the addition of 5G a simplified exercise that can be mostly completed through software upgrades, bringing unprecedented time-to-market benefits.
5. 5G enabled IPv6 transport/Mobile Backhaul Architecture – The mobile backhaul transport network is being built for launch with the capacity and scale of 5G taken into account. The core of the network will have multi-terabit capacity and multiples of 100G of bandwidth will be made available to the cell site pre-aggregation network, in stark contrast to existing global industry standards for deployment with either a 1G or 10G based network. Moreover, this network will be based on IPv6, enabling device scale in extremely large numbers to connect "everything," and avoiding address translation functions that are expensive and complex to operate.
6. SDN Enabled Centralized and Regional Datacenter Fabrics for 5G – The Central and Regional Software-Defined Data Center fabrics, where a wide array of core and edge services will be hosted, are built for deployment from launch with 5G taken into account. With tens of terabits of capacity, horizontal scale, automation and analytics, these data centers will become hubs of service delivery with unprecedented agility.
7. Common Hardware SKUs – Standardization and Simplification – A common problem for operators across the telco industry is maintenance of hundreds of SKUs. Rakuten Mobile Network has less than 10 SKUs in order to enable infrastructure standardization, easy scale-out, simplified operations and easier spares management, while maintaining a delicate balance between cost and performance.
8. End-to-End Infrastructure and Service Automation – Automation as a key part of the Rakuten Mobile Network strategy – Every network infrastructure component and service will be automated to perform initial deployment and ongoing lifecycle management. This will minimize operating expenditure and the labor required to deploy and operate the network in comparison to traditional operators. This will also remove issues caused by human error and allow faster response to problems, eventually paving the way to auto-remediation.
9. Unified OSS/BSS – OSS silos are another common problem faced by traditional telco operators. Rakuten Mobile Network has adopted a unified OSS strategy where one single OSS layer with next generation capabilities will be leveraged to enable true cross-domain service and function management.
10. New Business Models – Opening up new ecosystems – By leveraging open and disaggregated architecture, Rakuten Mobile Network is creating the foundation for the launch of new business models and the creation and expansion of ecosystems. The edge computing architecture will also allow Rakuten Mobile Network to deliver Rakuten Group services in a new and innovative manner.