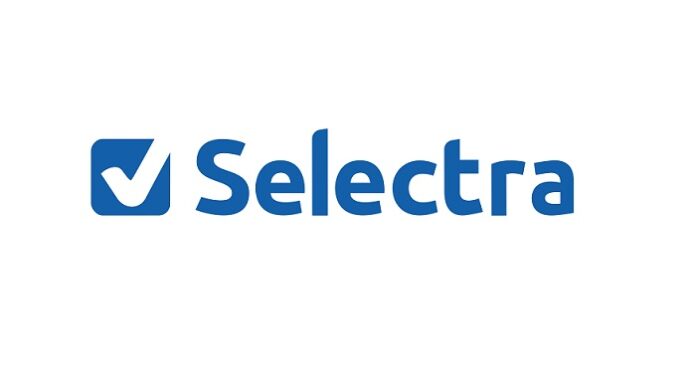 Selectra India – A Leader In Creating New Possibilities
Focussed on being the Number one Indian Telecom subscription and comparison service provider, Selectra India is today loved for its unique telecom comparisons.
All such decisions are now easier as we offer the best guidance in the industry. We have you covered as you get the latest mobile plans and also the most accurate broadband plans. With major mobile operators and internet service providers entering the scene, consumers face tough decisions regarding whom to choose, what plan to use and how to enjoy additional benefits. No more complications with Selectra around. We show you the best of them all. Simply one click will help you decide.
Our areas of expertise are unique. You will not find such services elsewhere. You get comprehensive guidance and comparison of:
Mobile Recharge/Postpaid Plans
Broadband & Internet Plans
OTT Plans
DTH Packages
Today, Tomorrow & Always At Your Service
Selectra is on a mission to provide beneficial services to society. Originating in 2007, under the brilliance of Aurian and Xavier, we have become one of the prominent intercontinental organisations today. Selectra has been awarded the 653rd position amongst the fastest-growing companies in Europe. A leading guidance provider in the Energy, Gas and Telecom industries, our goal is to assist customers across the globe to save their hard-earned money by unveiling all the choices possible. We are now a trusted partner of customers widespread in 17 countries:
France,
Spain,
Portugal,
Italy,
Germany,
Austria,
The United Kingdom,
Belgium,
Brazil,
Mexico,
Bulgaria,
Ireland,
Turkey,
Australia,
Texas (USA),
Japan,
India
A Refreshingly Different Approach – Customer Understanding At Its Best
Selectra India believes in uplifting and supporting customers. We are trying a different approach when it comes to customer service. Our customers are the main part of our family and having a loyal customer base is our strength. Our team takes the time to understand our customers, know their requirements, budget availability and affordability. Based on extensive research, we then offer them profitable choices. Healthy customer relationships are prioritized over the race for profitable business achievements and this is where we stand a class apart.
Shortening The Gap – Aiming At Rural Development
Selectra India is planning to create history. We aim to be part of the campaign Digital India, intended for rural digital development, by offering our best services to the needy. Our experts are working on providing the best guidance with amicable solutions to the rural population so that they can choose the most affordable plans. We provide solutions and you save bills.
Providing Options Unlimited-We Turn Costly Into Affordable
We compare and You experience additional benefits and attractive offers. With the Indian telecom industry brimming with top telecom service operators, consumers find themselves drowning deep in a flood of plans and offers. How do we help? You get the comprehensive list of service providers, available plans, guidelines for selection, checklists to mark and so much more. All you have to do is rely on our experts to bring you the best.
A Message From The Business Head Of Selectra India
Mr Arvind Patil, Business Head of Selectra India gives a promising statement that clearly shows the progress of the company.
"Within 4 months of launch we started getting traction and there are about 2000-2500 visitors daily, which represents the audience's need and that they are consuming the required information. It's our pleasure that we are managing to fulfil their expectations and helping them to save their bills." Mr Patil remarked.
"During this pandemic, we have seen the Digital transformation and development of telecom base. We are keener towards helping homes and businesses make the right choice of investment and save bills to support a better India!", he concluded.
A Better Tomorrow Starts Now
Selectra could not have chosen a better time to make an entrance into the Indian scenario. With the tremendous increase in the use of the internet and mobile services, the Indian telecom industry has emerged to be the second largest in the whole world.
Some amazing facts
As per TRAI reports
Gross revenue in the third quarter of FY21 is Rs. 68,228 crores (US$ 9.35 billion)
Average wireless data usage per user in FY20 was 11 GB monthly in FY20
Average wireless data usage per user can reach 18 GB by 2024
The density of consumers has increased from 18.23% (FY16) to 87.26%(FY21)
Evidence shows a high increase in demand for mobile services in Rural India. This is in line with Selectra India's goal to promote DIGITAL INDIA and we are pleased to offer our services anywhere possible. By 2023, experts claim that India will occupy the top position in the global telecom industry. Join us in our efforts and let's walk through this amazing transformational trip together.