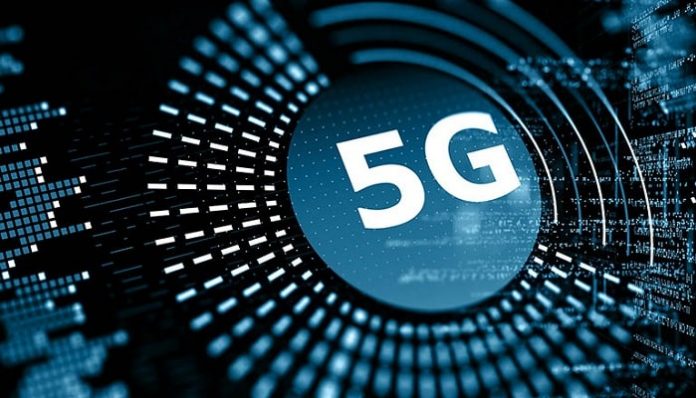 Japan's telecommunications industry had planned to take advantage of the fanfare to bolster its launch of 5G mobile commercial service, complete with autonomous cars, 3D athlete tracking, and a virtual stadium—plans that have also been shelved for now. Yet the holdup is temporary. While the global pandemic has delayed Japan's 5G rollout, the virus will likely lead to increased demand for 5G over time. After all, social distancing is much easier to manage with a reliable, high-speed internet connection.
The Olympics might be postponed, but international 5G competition is ramping up. The coronavirus is spreading amid intensified technological competition between the United States and China, which is creating new opportunities for European, Japanese, and U.S. companies to collaborate. Meanwhile, governments are continuing to work together in multilateral forums, even as the leading Chinese 5G vendor Huawei gains market share. To establish a competitive edge, policymakers in Tokyo and Washington should focus on a few priority areas. They should also depoliticize the introduction of this new technology as much as possible.
U.S.-Japan 5G Cooperation Is A Work in Progress
U.S.-Japan collaboration on 5G will be complicated by the fact that the two countries have different telecommunications market structures for their 5G rollouts. In general, the United States has fewer telecom regulations than Japan does, and Washington promotes a market-driven 5G deployment led by the private sector. In contrast, Japan's central government is much more involved in supporting the 5G rollout by private companies, and overall Japan's rollout resembles more of a public-private partnership. The two countries' 5G investment strategies reflect their different approaches.
Schoff is a senior fellow in the Carnegie Asia Program. His research focuses on U.S.-Japan relations and regional engagement, Japanese technology innovation, and regional trade and security dynamics.
In September 2018, the U.S. Federal Communications Commission established a "5G FAST Plan" for the country's domestic rollout. It entails pushing more radio spectrum into the marketplace, reducing regulations for infrastructure investment, and updating other regulations to reduce costs for private companies and speed up the deployment of 5G. The plan tries to support private companies' rollout of 5G indirectly by removing obstacles. More broadly, Washington is also intently focused on the national security concerns surrounding China's ongoing foray into 5G.
The Japanese government, however, has supported the country's 5G rollout more directly, in part by establishing the Beyond 5G promotion strategy in June 2020 through the Cabinet Office's Future Investment Committee (Mirai T?shi Kaigi). Like the U.S. plan, Japan's strategy recommends fewer regulations. But it also includes other forms of support like a government initiative for promoting research and offering financial support for 5G investments to make Japanese telecom companies more competitive in the global market. In May 2020, the Diet of Japan enacted a new bill to help domestic companies develop reliable 5G mobile networks by offering tax reductions tied to improvements in the network's security. Many of these stricter criteria are based on proposals developed through multilateral forums such as the Prague 5G Security Conference, highlighting the benefits of countries collectively making rules and setting standards.
Each country has slightly different priorities and approaches. Washington is focused on national security concerns vis-à-vis China's 5G entry, while Tokyo aims to strengthen its telecom business competitiveness in the global market from an economic perspective. Still, the allies are actively coordinating on 5G policy issues and agreed at their October 2019 U.S.-Japan Policy Cooperation Dialogue on the Internet Economy to promote "open, interoperable, reliable, and secure . . . [5G] networks and services." How might U.S.-Japan collaboration fit into this context of national strategy and fierce international competition on 5G? There are a few areas worth highlighting.
Rika Kamijima-Tsunoda
Rika Kamijima-Tsunoda is a visiting research fellow in the Asia Program at the Carnegie Endowment for International Peace and a master's degree candidate at the Harvard Kennedy School of Government.
A Recipe for International Private Sector Cooperation on 5G
The first area for collaboration leverages the private sector, as U.S. and Japanese companies are jointly promoting a promising approach involving Open Radio Access Network (Open RAN) equipment. Radio Access Network (RAN) is the part of a wireless telecommunications network that connects individual devices to the core network through base stations and antennas. Traditional RAN equipment usually comes with supplier-specific software and hardware pairings so those of different vendors are not interoperable, but Open RAN allows multiple operators and vendors to share a network through an open interface.
The major Japanese e-commerce conglomerate Rakuten, for example, has recently entered into the mobile carrier business. It created a new mobile network company that assembled the first end-to-end fully virtualized network, launched entirely on the cloud for an Open RAN platform. The virtual network allows for Open RAN and requires less hardware investment. Without it, it is hard to avoid a lock-in system of company specific hardware and software. Rakuten invested in Altiostar Networks, a U.S. mobile network builder, to construct its 5G-ready virtualized RAN software. Rakuten also partnered with Mavenir, a U.S.-based, virtualized, cloud-native network software provider (designed for cloud computing) for Rakuten's 5G voice and messaging service. In addition, U.S. broadcast satellite provider DISH Network is partnering with Japan's Fujitsu, Altiostar, and Mavenir on its own Open RAN virtualized network.
This Open RAN model contrasts with Chinese vendors' models, which generally seek to lock telecom carriers into using only one company's (for example, Huawei's) hardware and software. By promoting Open RAN, companies and countries can benefit from new opportunities to compete and partner in flexible ways, taking advantage of the best they have to offer. It can also lower the stakes of the initial decision on a 5G provider and encourage companies to be more accountable. As a result, it can dial down the geopolitical tension surrounding this technology.