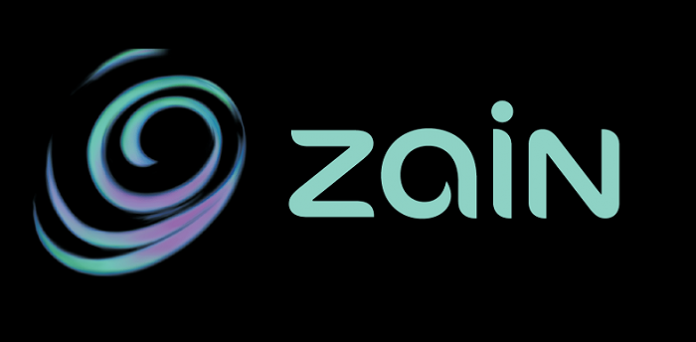 Zain, the leading digital service provider in Kuwait, announced the launch of its all-new Zain SME App, dedicated for the company's Small and Medium Enterprises customers. The app offers SME customers a wide range of digital services, including immediate digital onboarding to 'Zain Business' solutions without the need for personal presence or the use of papers. With this launch, Zain becomes the first and only telecom operator in Kuwait to offer this comprehensive digital platform for SME owners.
Zain announced the official launch of the new app during the special event it held at the Zain Innovation Center (ZINC) in the company's main headquarters in Shuwaikh. The event witnessed the presence of Zain Kuwait's Chief Enterprise Business Officer Hamad Al Marzouq, Zain Kuwait's Chief Technical Officer Nawaf Al Gharabally, Zain Kuwait's Chief Commercial Officer Meshal Mohammed, Zain Kuwait's Chief Corporate Communications and Relations Officer Waleed Al Khashti, the company's executive management, Small and Medium Enterprises owners, as well as many prominent figures from Kuwait's entrepreneurial community.
Zain is committed to offering the latest and most advanced solutions for the Kuwaiti business sector as per the highest international standards. This is especially true when it comes to services and solutions aimed at SMEs, which are considered an integral part of the progress of national economy. Zain's commitment also comes in line with its digital transformation strategy that aims at empowering a more efficient business sector in the Kuwaiti market.
During his opening speech at the launch event, Zain Kuwait's Chief Enterprise Business Officer Hamad Al Marzouq said: "first, I would like to welcome all our dear guests, and affirm that we at Zain are well aware of the important role played by Small and Medium Enterprises in achieving economic and social development in Kuwait. SMEs represent a big part of the country's production channels, and they play an essential role in the growth of our nation's economy. That is why we are always committed to offering them the best and most advanced solutions being the leading digital service provider in Kuwait and the region".
Al Marzouq added: "today's launch of Zain SME App reflects our continuous efforts to develop our smart services and solutions for Kuwait's SME community, who have grown to become a great part of our corporate customer base. This is why we offer such solutions as part of our strategic plans, through which we seek to reinforce our future direction to digital transformation areas and in continuation of Zain's leadership in the Kuwaiti market and the region".
Al Marzouq continued: "I am very proud that the app was fully developed internally by Zain's technical team supported by world-class solutions. With this launch, Zain becomes the first and only telecom operator in Kuwait to offer a comprehensive digital platform for Small and Medium Enterprises owners to onboard and manage their accounts with easy, simple, and straightforward steps".
Al Marzouq explained: "our new app is fully integrated with all our backend systems, giving customers the ability to create new accounts, manage their existing ones, and add/remove 'Zain Business' services directly through it without the need for involvement from customer service agents, making it a perfect channel to dynamically engage with our SME customers. The app will also surely take our portfolio of smart solutions for SME owners to new levels".
Al Marzouq concluded: "Small and Medium Enterprises have grown to become an essential tool in the developmental process, and we at Zain are proud to be a main partner of Kuwaiti SMEs in their journey to success by offering them the latest and most advance tech solutions to guarantee them the highest levels of business efficiency, productivity, and continuity. We hope the app meets the expectations and satisfaction of our valued customers".
The Zain SME app is considered the first and only of its kind launched in the Kuwaiti telecommunications sector. The app allows SME customers to benefit from a great number of 'Zain Business' services and solutions aimed at corporate customers. The most prominent features include the ability to create a new corporate account in a totally digital manner without the need for personal presence or the use of papers. The app achieves this by utilizing many innovative solutions such as biometrics, eContracts, and more.
The new app aims at elevating the customer's experience by offering 'Zain Business' solutions and services via a purely digital process, eliminating the need for personal attendance and long waiting hours, as well as reducing the number of needed steps for creating a new account. The app can personalize special offers for customers as per their needs, while also offering them the opportunity to communicate with Zain's smart assistant zBot, request further assistance from the account manager, and much more.
New customers can easily register their small and medium enterprises directly inside the app by providing the needed admin details, scanning and uploading the required legal documents using their smartphone's camera, and then providing their eSignature by touching the screen. Customers can also add new lines, plans, devices, and accessories to their accounts easily and quickly, all while enjoying ordering devices online and having them delivered to their company's headquarters or their favorite address. The app also features live tracking for orders via an integrated map.
Zain SME App features a great number of services for managing accounts, most notably manage, activate, or deactivate autopay, pay bills for all of the account's lines or for individual lines, or even pay bills for other lines that are not listed under the account. Customers can also view their bill details and review monthly reports, as well as manage current lines, change plans, and add devices or accessories on individual lines under the account.
Customers can also use the app to view call, SMS, and international roaming details for each line in the account, in addition to request Mobile Number Portability to port in their lines from another telecom company to Zain, as well as update their company's profile, address, and renew related documents directly within the app, which is available for both iOS and Android platforms.
Zain strongly believes in the crucial role played by private sector organizations in supporting social and economic sustainability projects, as well as further pushing the entrepreneurial community's growth in the country. Springing from its growing commitment towards practicing its social responsibility, the company is committed to printing a positive print through all its activities. This has led Zain to embrace the most influential issues in the community, including the support of entrepreneurship and innovation.