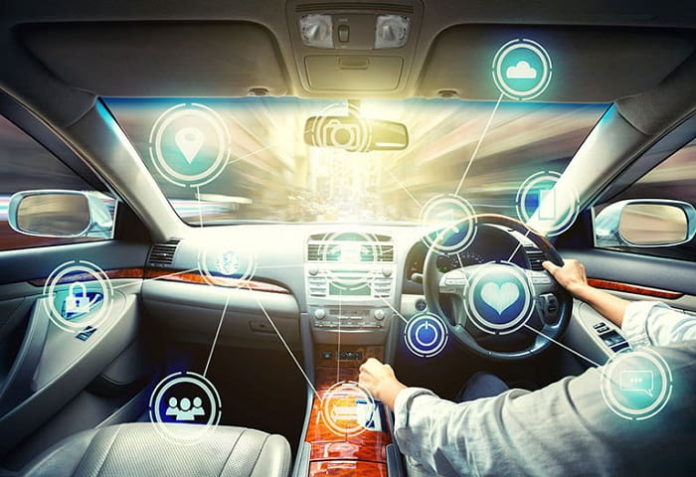 According to a new research report from the IoT analyst firm Berg Insight, the number of telematics service subscribers using embedded systems will grow at a compound annual growth rate (CAGR) of 31.9 percent from 49.0 million subscribers at the end of 2017 to 258.1 million subscribers at the end of 2023.
Moreover, Berg Insight forecasts that shipments of embedded car OEM telematics systems worldwide will grow from 26.8 million units in 2017 to reach 67.2 million units in 2023, which represents an attach rate of 71.7 percent.
Connected car services have evolved from being a differentiating factor to a common feature with a high attach rate among the premium car brands and are rapidly becoming increasingly common in mid-range vehicles. GM's OnStar was launched 20 years ago and is today the market leader worldwide with well above 14.0 million users in total, out of which 12.3 million were in North America by year-end 2017.
BMW includes telematics hardware as a standard feature on all its cars sold in 45 markets worldwide and has the second largest user base of an estimated 8.0 million equipped vehicles. PSA Group is currently in third place with 2.9 million connected vehicles in Europe. The carmaker launched an emergency and assistance call service already in 2003. Additional automotive OEMs with over 2 million telematics subscribers also include Hyundai, Mercedes-Benz, Toyota/Lexus and FCA Group.
"There are several connected car services that experience growing demand from stakeholders including consumers, car manufacturers, governments and various third parties as awareness of the value of telematics spreads", said Martin Svegander, IoT analyst at Berg Insight. The leading carmakers are gradually exploring new use cases and business models for telematics such as premium concierge services, usage-based insurance and personal carsharing. "Recently, we have also seen GM, Jaguar Land Rover and Hyundai launch in-vehicle commerce platforms that create opportunities for retailers and merchants to connect with consumers", added Mr. Svegander.
Download report brochure: The Global Automotive OEM Telematics Market
About Berg Insight
Berg Insight is a dedicated M2M/IoT market research firm based in Sweden. We have been specialising in all major M2M/IoT verticals such as fleet management, car telematics, smart metering, smart homes, mHealth and industrial M2M since 2004. Our vision is to be the most valuable source of intelligence for our customers. Berg Insight offers numerous market reports, detailed market forecast databases and advisory services. We provide custom research tailored to your requirements including focussed research papers, business case analysis, go-to-market strategies and bespoke market forecasting. We have provided analytical services to 900 clients in 71 countries on six continents to date. Our customers range from many of the world's largest mobile operators, IT companies and telecom vendors, to venture capitalists, technology start-ups and specialist consultants.