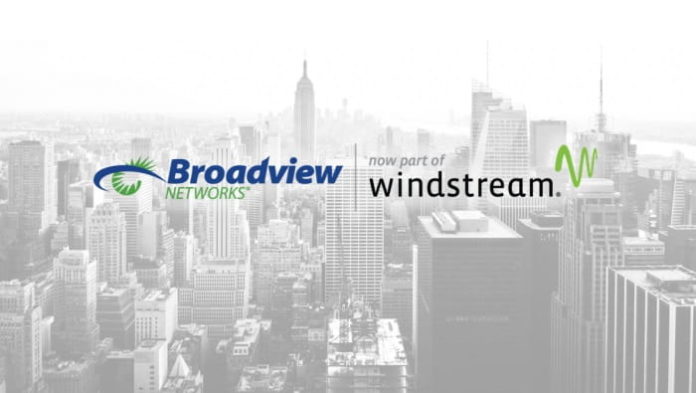 Windstream Holdings, Inc announced that it has completed its acquisition of Broadview Networks Holdings, Inc. Windstream announced the $227.5 million all-cash transaction on April 13, 2017.
"The addition of Broadview advances our strategy to differentiate ourselves by delivering a truly superior customer experience using disruptive technologies," said Tony Thomas, president and chief executive officer of Windstream. "Broadview's innovative, award-winning unified communications solution, OfficeSuite®, perfectly complements Windstream's SD-WAN offering. Both are highly scalable, easy to customize and less expensive to deploy than traditional solutions. We will move quickly to sell the combined solution across our national footprint."
Windstream also announced that Brian Crotty, chief operating officer of Broadview, has been named president of the mid-market and small business division.
"Brian has extensive experience successfully executing strategies to move business customers from legacy telecom services to higher margin cloud-based solutions. He is an effective leader and the right choice to drive this strategy at Windstream and lead this business unit, which will have annual revenues of approximately $1 billion," Thomas said.
Other senior Broadview leaders joining Windstream are:
Mario Deriggi, senior vice president of sales;Stephen Farkouh, senior vice president of
cloud technology and platform development;
Sanjay Patel, vice president of platform development; and
Tim Bell, vice president of integration management and Broadview operations.
Windstream expects to realize approximately $30 million in annual operating synergies within two years. The transaction also will improve Windstream's balance sheet by reducing leverage through the realization of synergies and will be accretive to free cash flow in the first year.
About Windstream
Windstream Holdings, Inc.  a FORTUNE 500 company, is a leading provider of advanced network communications and technology solutions for consumers, businesses, enterprise organizations and wholesale customers across the U.S. Windstream offers bundled services, including broadband, security solutions, voice and digital TV to consumers. The company also provides data, cloud solutions, unified communications and managed services to small business and enterprise clients. The company supplies core transport solutions on a local and long-haul fiber network spanning approximately 150,000 miles. Additional information is available at windstream.com. Please visit our newsroom at news.windstream.com
Media Contact:
David Avery, 501-748-5876
david.avery@windstream.com
Investor Contact:
Chris King, 704-319-1025
christopher.c.king@windstream.com