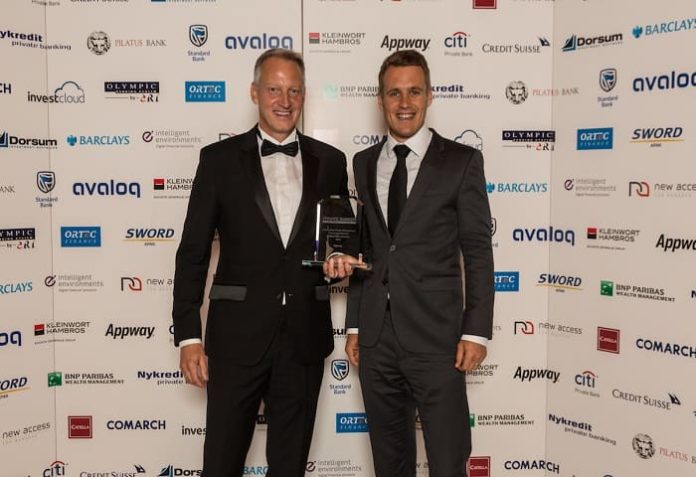 Appway was awarded "Outstanding Wealth Management Technology Provider – Middle Office" for the very first time at the 4th annual Private Banker International Awards. The prestigious event, held on June 8 at the Waldorf Hilton in London, awards accolades to those that demonstrate innovation and distinction among their peers in private banking.
"We're extremely honored to be presented with this impressive award from Private Banker International," said René Hürlimann, Appway's Head of Sales. "This recognition is evidence of our continued commitment to the private banking industry, our recent successes, and our loyal European customer base."
Appway's pioneering technology focuses on first-class client servicing and compliance. This is the first award of its kind that Appway has received for middle office wealth management technology provider, and it underlines the platform's capabilities to enable our client's digital transformation.