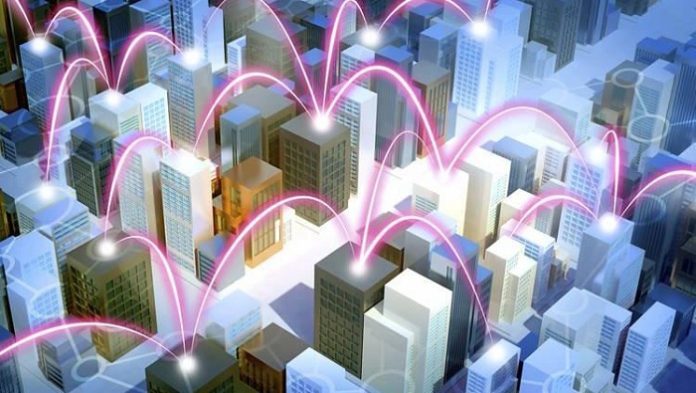 To help companies adopt and accelerate IoT solutions, AT&T* has teamed up with Ericsson to build out new professional services capabilities. Together, these two leading tech companies are advancing the idea that collaboration speeds innovation.
AT&T launched its full suite of IoT professional services in January 2017. Since then, it has seen growing interest from global businesses across all industries. As a result, AT&T continues to expand its core capabilities. These include consulting, application solutions, device lifecycle solutions, and managed services and support.
With Ericsson, AT&T offers Global Device Certification. This includes testing, verification and white glove assistance with regulatory approval for IoT devices. This collaboration means AT&T customers can lower their risk and speed timelines for global IoT expansion in more than 150 countries.
"Companies want to connect things to extract value. We're meeting that demand head-on by expanding our IoT professional services capabilities," said Mike Troiano, vice president, IoT Solutions, AT&T. "Our services help businesses achieve scale and longevity in design, lower cost implementations, save time and resources, and innovate quicker."
Within IoT, smart cities deployments are seeing significant global momentum. Smart water meters, for example, help municipalities and utilities save on operational costs and improve their customer service.
Badger Meter, a smart water meter company, depends on AT&T. It uses reliable, secure AT&T networks and AT&T Global SIM wireless connectivity. The company recently turned to AT&T's professional services to certify its water meter devices as it expands into new global markets.
Together, AT&T and Ericsson handled the global pre-launch process to help reduce regulatory and technological complexity. Experienced in-country certification processors at local test labs were coordinated by a central office from submission through issuing the certification packages. This provided a simpler, more streamlined process – letting Badger Meter focus on more strategic activities for growing business.
Now, the Badger Meter ORION Cellular LTE and soon to be released LTE-M endpoint allow water utilities to manage existing resources more efficiently and more reliably. The integration of this smart city water technology ultimately helps reduce truck-rolls, lessen time spent on resolving issues and provide analytic-based information to support proactive decision making across the utility.
"AT&T has been with us since the start – connecting our people, processes and things. The team is helping to speed up the device certification process and decrease our costs and time to market," said Kim Stoll, vice president of sales and marketing, Badger Meter. "AT&T has provided extraordinary value through their global reach, depth of expertise, and best-in-class collaborations with companies like Ericsson. We look forward to extending our relationship with device certification in more countries."
"Through our collaboration for global device certification, AT&T and Ericsson are building a global ecosystem for IoT, enabling enterprises to capitalize on the opportunities of the Internet of Things," said Jeff Travers, head of IoT, Ericsson. "With these services, enterprises can reduce the risk of launching devices and decrease their time to market as they expand globally."