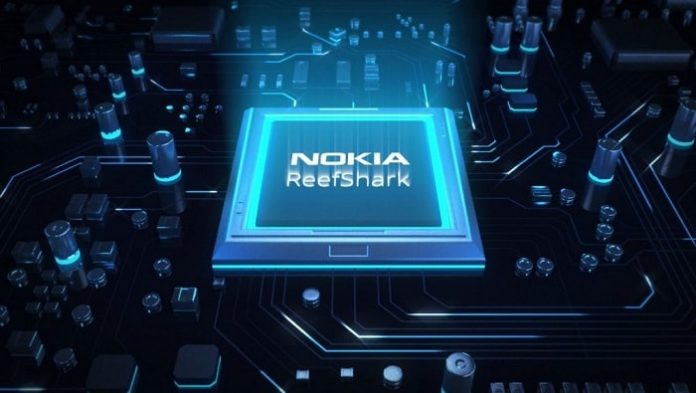 Unium's software and intelligent mesh wireless technology complements and strengthens Nokia's end-to-end, whole-home Wi-Fi solution and supports Nokia's strategic objective of solving Wi-Fi problems in the home.
Unium will bring Nokia field-proven, carrier-grade mesh technology that helps maximize in-home wireless networking speeds and ensures quality of experience across the entire home. Its underlying technology is already tested and used in a number of applications where high availability, performance and resilience is a must.
Unium looks at the network, providing a fast, frustration-free and reliable Wi-Fi experience that simply works. Its Wi-Fi home solution is plug & play and highly intuitive. New devices can easily connect to the Wi-Fi network without degrading connectivity. Fast roaming gives consumers the ability to walk around the home without service interruptions.
Unium's software offers intelligent mesh, band steering, fast roaming and a choice of Wi-Fi or Ethernet backhaul. It measures wireless performance in real time, and dynamically adjusts the network to improve the user's coverage and capacity. Unium's Wi-Fi software learns the specific capabilities and performance of each device (phone, tablet, etc.) so it can optimize each connection and provide a tailored customer experience. The intelligent mesh network enables gigabit-plus capacity throughout the home.
Joining Nokia, Unium merges with a world leader in the connected home space with decades of experience in home networking and home devices, with more than 47 million home gateways installed worldwide. Nokia and Unium are ready to unlock the full potential of the connected home, creating a residential network that understands the people, devices and applications it serves. Together, they can deliver gigabit speeds not only to the home, but also throughout the home.
Federico Guillén, president of Nokia's Fixed Networks business group, said: "We look forward to having the Unium team join us. The home networking market is booming and whole-home Wi-Fi is a key enabler for this. Today's Wi-Fi solutions still have serious issues with sticky clients, interference, coverage gaps and capacity issues. With Unium inside, our Nokia Wi-Fi solution will deliver an unmatched user experience, going beyond what standard mesh Wi-Fi solutions deliver today."
Martha Bejar, CEO at Unium added: "Nokia is a global leader in creating customer-centric solutions and is at the heart of our connected world. The Unium team is excited to join Nokia and drive a unique and innovative customer experience through our intelligent Wi-Fi solution, making every customer-touch better."
A demo of Unium software as part of Nokia's whole-home Wi-Fi demo will be shown at Mobile World Congress 2018 at Nokia stand 3A10 in Hall 3.
Unium was founded in 2002 and is a privately held company located in Seattle, Washington. The planned transaction is expected to close in Q1 2018, subject to customary closing conditions.