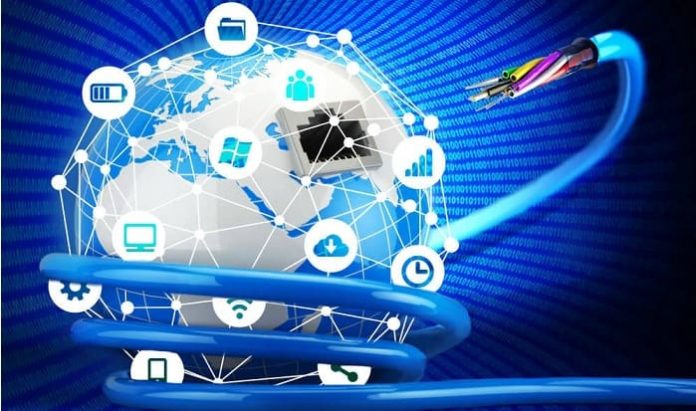 We are currently living in an age where technology is evolving faster than it has ever been. There are new advancements in various fields each day. While this pace and rate of development is amazing in itself, it has also created fierce competition in almost all industries and sectors.
The easy integration of the internet and inexpensive smartphones have also played a key role in developing business over the last few years. Every company now has a website or a web-based platform, which helps them to connect with clients, stakeholders, and others easily.
With competition only set to rise even more, you will also need to adapt to the very latest technologies. That is why, it is essential that you shift to a business internet broadband plan. It will help you to match all your business needs and provide you with the desired results.
In the corporate world, speed and efficiency are of pivotal importance. And a broadband connection can easily help you get there.
Will broadband be better than the mobile data that I have?
Yes! Broadband is better than mobile data in a number of ways. Here are some points that will make you understand this better:
Mobile data internet is not always reliable. It may not perform optimally inside an office, or the cell phone tower reception could also be weak. There are no such issues with a broadband plan.
You should also understand that mobile internet plans have a limit. Whether you have a prepaid or postpaid plan, they tend to exhaust. However, you will not face this challenge while using a broadband plan. Broadband plans are unlimited, and you can use them as much as you wish to.
Speed can also be a major issue with a mobile data plan. At times, mobile data speed is simply not up to the mark, Therefore, it can affect your business performance significantly. With a business internet broadband connection, you can avoid this problem very easily. Broadband connections provide constant internet, where speeds can even go up as high as 1 Gbps. However, the internet speed will usually differ from one service provider to another.
An effective broadband connection will also assist you in making wifi calls. Often, normal phone calls get affected and make communication difficult. Use wifi calls with your broadband plan to resolve this issue.
Now, we have established that broadband is a much better idea compared to mobile data, for your business. You should also understand the benefits that business internet broadband provides over a normal broadband connection.
Can I just use the usual home broadband instead?
Well, you can use a normal home broadband connection for your office as well. But, when it comes to everything business, wouldn't you wish to get a better connection? Here are some of the advantages you will get when you upgrade to a business plan:
You will get high speed internet all the time, which is equipped specifically to handle all your business needs
Business broadband plans also come with a host of security and antivirus software features. This is quite useful since it helps you to keep your data private at all times.
High speed internet at the office also means increased productivity for you and your supporting colleagues
Business internet broadband plans also come with a host of other benefits. They make work easier and simpler for all
Therefore, as you can see, switching to a business internet makes so much sense! But with so many benefits, there comes another challenge. After all, you might be unsure which plan you actually need.
Best business broadband plans for you
Business interests and requirements can change depending upon the type of industry you are in. However, your basic internet needs will still be the same. Here are some plans with their business internet prices that you should definitely have a look at:
Airtel Office Internet Basic Plan
This is the cheapest Airtel office internet plan available. This plan is available for just Rs. 499. It comes with features such as unlimited internet and provides speed that can go up to 40 Mbps. Airtel's business internet prices surely deserve a mention.
Spectra for Office plans
There are two Spectra office internet plans, one available at 1599 and the other one at 1999. However, you should remember that these aren't unlimited internet plans. The former plan will get you 500 GB of internet and the latter will get you 750 GB.
Jio Business Bundle
The Jio Business plan starts at Rs. 901. This plan too, like Spectra, is not unlimited. Jio offers 3300 GB of mobile data for 30 days.
Airtel Office Internet Premium plan
The Airtel Premium plan is available at Rs. 1,499 per month. It offers users up to 300 Mbps of high speed internet all through the day. Moreover, you will also get 2 Kaspersky device security licenses and 2 licenses from Airtel BlueJeans.
Airtel Office Internet VIP plan
This is the most expensive Airtel office internet plan on offer. The plan costs Rs.. 9,999 per month and comes with an exclusive set of benefits that you won't see anywhere else. You get unlimited internet, and speeds that will go as high as 1 Gbps. In addition, you will even get 20 Kaspersky device security licenses and 4 licenses from Airtel BlueJeans.
Which is the best plan for me?
Frankly, there are a lot of business broadband plans available. Moreover, each plan has its own set of features with its specific business internet prices. Therefore, you should carefully measure your needs before you get a broadband plan for your office. Regardless of which plan you get; you will see the difference in productivity yourself.
Getting a broadband business internet is one of the ways you can implement to stay ahead of the competition. As more and more businesses shift towards digitalisation, now is the right time to switch to broadband. We suggest you get a broadband internet connection right away and realise your business goals even sooner!