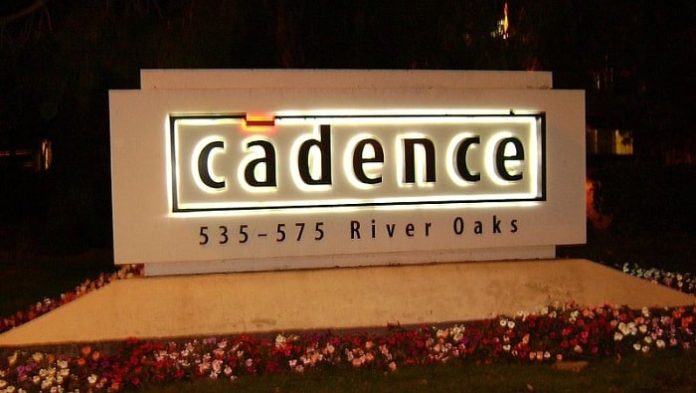 Cadence Design Systems, Inc. announced that it has acquired nusemi inc, a company focused on the development of ultra-high-speed Serializer/Deserializer (SerDes) communications IP.
SerDes solutions enable high-speed communications between chips, backplane and long-haul optical interconnect by converting between parallel data and extremely high-speed serial data streams with improved signal reliability. Exploding bandwidth requirements for cloud and hyperscale datacenter connectivity are driving the need for increasingly faster SerDes solutions. nusemi, a technology-leading startup with industry veteran leaders, is developing next-generation SerDes technologies that will complement Cadence's existing SerDes solutions.
These high-speed SerDes solutions will provide significant value to the hyperscale datacenter, edge computing, networking, and telecom segments by enabling very high bandwidth and efficient solutions with reduced power consumption and cost.IP is a critical element of Cadence's System Design Enablement strategy, with a focus on enterprise (HPC, datacenter, networking/edge computing, and storage), mobility, and automotive applications at the most advanced FinFET nodes. nusemi's ultra-high-speed SerDes technology is highly complementary to Cadence's strengths in memory, storage, interconnect and digital signal processing (DSP) IP.
"The demands of cloud services and high-performance computing require continued innovation to deliver faster, denser and longer reach connectivity at ever-increasing speeds," said Babu Mandava, senior vice president and general manager of the IP Group at Cadence. "The nusemi team brings strong SerDes expertise, and their innovative architecture is well-positioned to meet those needs. We welcome nusemi's talented team to Cadence.""nusemi is focused on providing a high-speed connectivity solution at new levels of power efficiency to enable the next generation of hyperscale data centers," said Stefanos Sidiropoulos, co-founder and CEO of nusemi inc.
"The synergy between the Cadence IP strategy and nusemi's technology plus the combination of our talented teams will accelerate the delivery of our high-speed SerDes offering at the most advanced process nodes. We are excited to join Cadence to further our original vision."The transaction is not expected to have a material impact on Cadence's fiscal 2017 operational results. Terms of the transaction were not disclosed.
About Cadence
Cadence enables electronic systems and semiconductor companies to create the innovative end products that are transforming the way people live, work and play. Cadence® software, hardware and semiconductor IP are used by customers to deliver products to market faster. The company's System Design Enablement strategy helps customers develop differentiated products—from chips to boards to systems—in mobile, consumer, cloud datacenter, automotive, aerospace, IoT, industrial and other market segments. Cadence is listed as one of Fortune Magazine's 100 Best Companies to Work For. Learn more at www.cadence.com.
Media contact:
Newsroom
408-974-7039
newsroom@cadence.com
Investor contact:
Alan Lindstrom
408-428-5020
alind@cadence.com