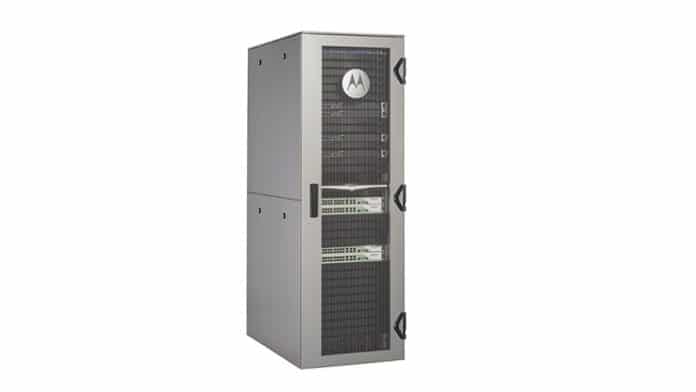 A DIMETRA X Core TETRA system from Motorola Solutions will be implemented at the Leipzig/Halle Airport in Germany.
It will be the first airport to install this new TETRA system in Germany.The fully scalable system will replace the existing Motorola DIMETRA IP Compact TETRA infrastructure which has been successfully deployed at the airport since 2008 for mission-critical voice and data communications.
It will connect more than 2000 users at the airport and enable secure and reliable mission-critical communications across the entire site. The system will be used by ramp agents, baggage handlers and service personnel who will operate existing Motorola Solutions TETRA radios on the system.
The DIMETRA X Core system features an efficient software-defined core to further reduce system operating costs, as well as deliver enhanced cybersecurity features to protect against ever-increasing threats.
The system has been designed to ensure highly reliable performance for the next 15 years and beyond. Additionally, a service contract with Motorola Solutions provides airport users with access to technical support teams and resources for troubleshooting and maintenance.
"The system will enhance and prolong the life of existing radio access networks like the infrastructure that has been successfully deployed at Leipzig/Halle Airport for the last 13 years. DIMETRA X Core enables TETRA users to get the most out of their existing DIMETRA TETRA network while preparing for future mobile broadband capabilities," said Klaus-Dieter Drossel, sales director for key accounts, Motorola Solutions Germany GmbH.
"We are convinced that TETRA will remain the choice for public safety and enterprise users, especially in high-performance mission-critical environments like airports, utilities, oil and gas, and public transport."
"We have been relying on Motorola Solutions' TETRA digital radio solutions since 2008," said Eric Schmidt, team lead, IT operations, Mitteldeutsche Flughafen AG.
"Due to the reliability and performance of the technology, we decided to update the centrepiece of our TETRA system, in collaboration with our longstanding partner. Implementing the new Motorola Solutions DIMETRA X Core system was a logical step for us since it provided the capacity and capabilities we needed to successfully ensure mission-critical communications for our users."
With its modern, software-centric architecture, DIMETRA X Core's advanced capabilities allow customers to integrate mobile broadband capabilities when the time is right, while protecting their investment in the radio area network. It features a software-defined core and smart interfaces as well as regular DIMETRA software updates. Users are also prepared for WAVE push-to-talk solutions and intelligent middleware interfaces that extend voice communications and applications when TETRA and mobile broadband technologies converge.