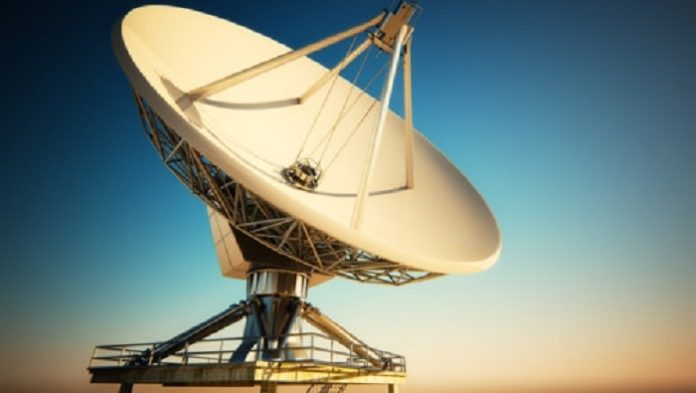 As the Federal Communications Commission prepares to vote this month to authorize voluntary implementation of the new Next Gen TV broadcast standard, the broadcasting and consumer technology industries are collaborating on a "living laboratory" ATSC 3.0 test station in Cleveland, Ohio.
The National Association of Broadcasters (NAB) has been granted an FCC experimental license to operate a full-power Channel 31 transmission facility in Cleveland to help broadcasters and manufacturers prepare to deliver Next Gen TV services powered by the new ATSC 3.0 standard. The Consumer Technology Association (CTA™), a long-time proponent of next-generation television technologies, has joined forces with NAB to oversee and manage the station's activities going forward.
"Just as we collaborated to implement a test station as we led the nation's transition to digital and HDTV, this partnership will help us test and experiment with this flexible new standard across a variety of applications and with fixed and mobile receivers in a real-world environment," said CTA President and CEO Gary Shapiro. "We're excited to continue our partnership with NAB to take this next critical step toward bringing the many benefits of Next Gen TV to viewers."
NAB President and CEO Gordon Smith noted the test station's "vital role in the further development and implementation" of Next Gen TV. "This is the place where broadcasters, professional equipment manufacturers, consumer technology companies and other interested parties can work together and experiment with the innovative new standard," he said. "Our technology team is working on everything from basic transmission to exercising the interactive features of the world's first IP based broadcast standard. It's a big effort, and we're delighted to partner with CTA to enable this work."
The ATSC 3.0 experimental broadcasts in Cleveland are using the transmitter and broadcast facilities of WJW, the local Tribune Media-owned Fox affiliate. Tribune Broadcasting's Director of Engineering Operations Bill VanDuynhoven said, "With this test station, NAB and CTA are putting the new transmission standard through its paces to demonstrate how ATSC 3.0 technologies can deliver meaningful benefits to broadcasters and viewers alike."
Already onsite and in operation at the station is Next Gen TV broadcast and consumer electronics equipment from more than a dozen different companies. The test station represents a collaborative living laboratory to fully exercise and understand the real-world capabilities of the new ATSC 3.0 standard developed by the Advanced Television Systems Committee.
The Cleveland station is no stranger to ATSC 3.0 testing. A year ago, in a defining moment for the future of television, the station transmitted the first live ATSC 3.0 broadcast of a major professional sporting event – Game 2 of Major League Baseball's 2016 World Series. And before NAB and CTA took over management of the test station, early Next Gen TV field trials there starting in 2015 generated tens of thousands of data points showing how ATSC 3.0 can deliver 4K Ultra HD content, robust mobile reception, deep indoor reception by fixed receivers and improved spectrum efficiency.
About NAB
The National Association of Broadcasters is the premier advocacy association for America's broadcasters. NAB advances radio and television interests in legislative, regulatory and public affairs. Through advocacy, education and innovation, NAB enables broadcasters to best serve their communities, strengthen their businesses and seize new opportunities in the digital age. Learn more at www.nab.org.
About CTA
Consumer Technology Association (CTA)™ is the trade association representing the $287 billion U.S. consumer technology industry. More than 2,200 companies – 80 percent are small businesses and startups; others are among the world's best known brands – enjoy the benefits of CTA membership including policy advocacy, market research, technical education, industry promotion, standards development and the fostering of business and strategic relationships. CTA also owns and produces CES® – the world's gathering place for all who thrive on the business of consumer technologies. Profits from CES are reinvested into CTA's industry services.
Contacts
ATSC CONTACT:
Dave Arland, 317-701-0084
www.atsc.org
or
CTA CONTACT:
Jeff Joseph, 203-907-7664
www.cta.tech
or
NAB CONTACT:
Dennis Wharton, 202-429-5350
www.nab.org