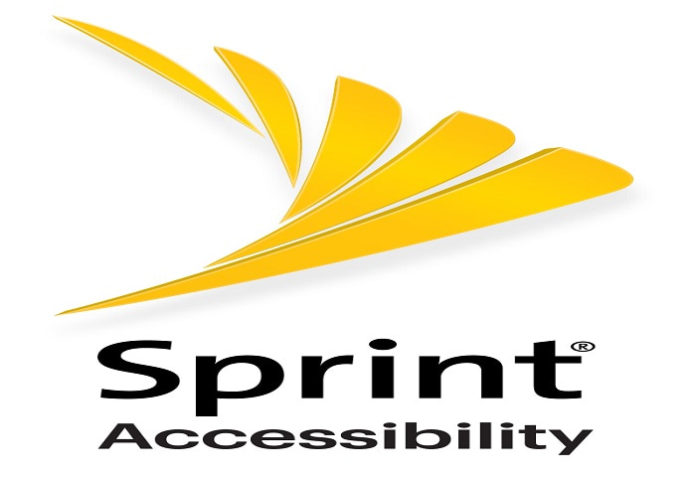 In partnership with the National Federation of the Blind (NFB), Sprint Accessibility announced an offer to give free KNFB Reader Enterprise app licenses that will assist customers who are blind or low vision by converting printed text to speech or Braille instantly and accurately. Starting November 20, 2017, Sprint (NYSE: S) customers who purchase a new line of service or eligible upgrade through Sprint Accessibility will receive a free license to download the app on up to two mobile devices.
"We are so proud to offer our customers free access to this product that not only makes their lives easier, but also creates new opportunities for independence," said Mike Ellis, Sprint's Global Vice President of Accessibility. "Our goal is to make communication access available to all people, and we are glad to support the National Federation of the Blind's mission to help blind people live the lives they want."
"The instant access to print provided by KNFB Reader Enterprise makes everyday tasks easier and increases the independence of blind people," said Mark Riccobono, President of the National Federation of the Blind. "This new partnership with Sprint allows us to put this life-changing technology into the hands of more people who need it."
The KNFB Reader Enterprise app features the best OCR (optical character recognition) technology available and uses patented image detection technology to quickly and easily detect and decipher printed text anywhere, anytime. The app may be used on iOS, Android, and Windows 10 devices.
To take advantage of this limited offer while supplies last, Sprint wireless customers can purchase a new line or eligible upgrade on an existing line by visiting a Sprint store or shopping on sprint.com/vision. To get the KNFB Reader Enterprise app redemption code, customers must call Sprint Accessibility Care at 855-885-7568 upon purchase or upgrade.
Sprint Accessibility offers communication products and services to bridge communication gaps for people with disabilities.
About the National Federation of the Blind
The National Federation of the Blind (NFB), headquartered in Baltimore, is the oldest and largest nationwide organization of blind Americans. Founded in 1940, the NFB consists of affiliates, chapters, and divisions in the fifty states, Washington DC, and Puerto Rico. The NFB defends the rights of blind people of all ages and provides information and support to families with blind children, older Americans who are losing vision, and more. We believe in the hopes and dreams of blind people and work together to transform them into reality. Learn more about our many programs and initiatives at www.nfb.org
About Sprint
Sprint (NYSE: S) is a communications services company that creates more and better ways to connect its customers to the things they care about most. Sprint served 54 million connections as of Sept. 30, 2017 and is widely recognized for developing, engineering and deploying innovative technologies, including the first wireless 4G service from a national carrier in the United States; leading no-contract brands including Virgin Mobile USA, Boost Mobile, and Assurance Wireless; instant national and international push-to-talk capabilities; and a global Tier 1 Internet backbone. Sprint has been named to the Dow Jones Sustainability Index (DJSI) North America for the past five years.
Media Contacts:
Lisa Belot, Sprint
913-315-5730
lisa.belot@sprint.com
Christopher Danielsen,
National Federation of the Blind
410-659-9314, ext. 2330
cdanielsen@nfb.org