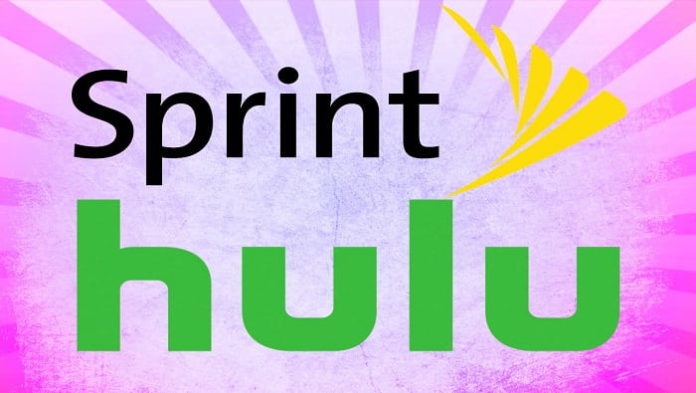 Sprint is taking entertainment to a new high and collaborating with premium TV streaming service Hulu to combine its industry-leading Unlimited service with all the hit television shows, award-winning original series and popular movies Hulu has to offer.
It's a perfect match, like the one Mindy's searching for on The Mindy Project, and a team as powerful as Marvel's Runaways. Beginning Nov. 17, Sprint Unlimited Freedom will include access to Hulu's popular Limited Commercials plan for new and existing customers.1
With this new collaboration, Sprint is offering the best price for unlimited entertainment with today's most buzzed-about streaming TV service, Hulu. Sprint Unlimited customers will have access to Hulu's enormous offering of thousands of hit TV series and movies, including The Good Doctor, this season's #1 new drama; This is Us, broadcast's #1 drama overall; the Emmy® Award-winning comedy Atlanta; fan favorites like Family Guy, The Voice and Fear the Walking Dead; and entire series runs of beloved shows like Seinfeld, Full House, Family Matters and Boy Meets World.
In addition, Sprint Unlimited customers will enjoy all of Hulu's acclaimed Originals, including its multi-Emmy® Award-winning drama The Handmaid's Tale. Sprint Unlimited plus Hulu equals the best price on fully featured unlimited entertainment with the TV shows and movies we all love.2
"How people watch their favorite shows, listen to the latest music, and play the most popular games is changing all the time," said Roger Solé, chief marketing officer. "We're excited to provide Sprint customers the best in entertainment through our unique partnership with Hulu."
Tim Connolly, senior vice president and head of distribution and partnerships at Hulu, added, "We know people love watching TV on their mobile devices, so we're making it easier than ever for Sprint customers to enjoy their favorite shows and movies on Hulu. This exciting partnership with Sprint gives TV fans nationwide a powerful, seamless entertainment experience that they can take with them, whenever and wherever they want."
Other wireless carriers might say they have entertainment covered. But are they doing it at the best price? They can't beat Sprint! Switch now and get unlimited talk, text and data for $25/month per line and the fifth line is free when you add five lines. That's five lines of Unlimited for $100/month!3
That means all the Hulu you can handle on top of the HD streaming for video, music and games you've come to love from Unlimited Freedom plans. Plus, share the wireless wealth wherever you are with the 10GB mobile hotspot included with your Unlimited service.4
There's no question that today's wireless customer sees their device as another screen for enjoying their favorite entertainment. In fact, more than 80 percent of smartphone users now stream video on their device. With today's announcement, you will be able to watch, listen and enjoy – on us.
The Best Keeps Getting Better
Sprint and Hulu soon plan to offer Sprint Unlimited customers an upgrade option for Hulu's sports and news-centric live TV plan. Stream the top sports networks and live games from major pro and college leagues, including the NFL, NCAA football, MLB, NBA and European Premier League soccer. Score!
With all this great programming, you don't have time to wait around for buffering. Sprint has you covered there, too. Nationwide, Sprint's average download speed is up 33 percent year-on-year.5 And in more than 25 of 99 top markets, average download speeds increased anywhere from 40 percent to more than 100 percent.6
About Sprint
Sprint is a communications services company that creates more and better ways to connect its customers to the things they care about most. Sprint served 54 million connections as of Sept. 30, 2017, and is widely recognized for developing, engineering and deploying innovative technologies, including the first wireless 4G service from a national carrier in the United States; leading no-contract brands including Virgin Mobile USA, Boost Mobile, and Assurance Wireless; instant national and international push-to-talk capabilities; and a global Tier 1 Internet backbone. Sprint has been named to the Dow Jones Sustainability Index (DJSI) North America for the past five years.
You can learn more and visit Sprint at www.sprint.com