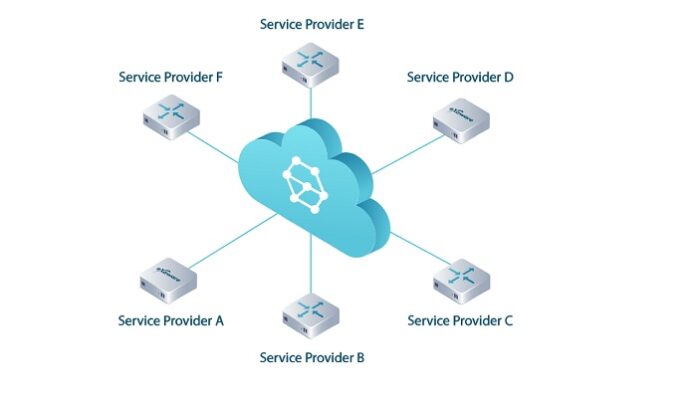 One of the most exciting trends right now within the networking industry is undoubtedly network disaggregation. This is a method by which businesses are able to increase speed and agility with their networking, as well as ensuring that costs of operations are greatly reduced. It is this compelling trend which we are going to look into today, discovering what it is, how it works and most importantly, what benefits it will be able to bring to customers who adopt this peering network solution.
Upgrade From Tradition
The main difference when it comes to network disaggregation compared with a traditional approach, is that it is the breaking down of network pieces in order to deliver a faster and more flexible network service. In reality however it is not so much the breaking down of each piece of the network, but rather the way that it is put back together, in order to support more pieces and functions.
Simple Example
A simple example would be to take a layer 3 switch, commonly found throughout networks across the world of business. Disaggregation of this hardware would involve taking the white box hardware, the first piece of disaggregation, which enables the business to purchase the networking hardware from a variety of providers on the open market. Next up we would see the network data and control planes being broken down into software, which would previously have come from the original hardware package. The final part of the disaggregation is the operating system, which again will be available on the open market. Historically speaking you would always have had to buy the operating system from the same vendor as your network hardware. This happened because of the fact that the two were married together, a thing of tech past using disaggregation.
Watchouts
When breaking out these components of the network hardware, it will of course always be critical that you have ensured all aspects are compatible. Simply because you are able to use software packages which serve a similar function, will not mean that they are going to seamlessly work in conjunction with other products which you have invested in.
What Disaggregation Provides
Ultimately businesses are able to enjoy a range of benefits when they are able to separate the hardware and software of a network provider. Businesses can count on an increased flexibility with their systems, a wider range of choice, increased performance levels, more availability and an easier way to boost scale. More importantly businesses will be focused on the benefit which this brings to their bottom line, and cost savings are certainly a key aspect of using this approach to networking.
The main components of network disaggregation is utilizing the white box network hardware which is then combined with a network operating system. This is the freedom of choice which businesses have, that enable them to get the best price, the best products and the best fit for their own individual needs for daily operations. This is what network disaggregation is and why it is so commonly used.