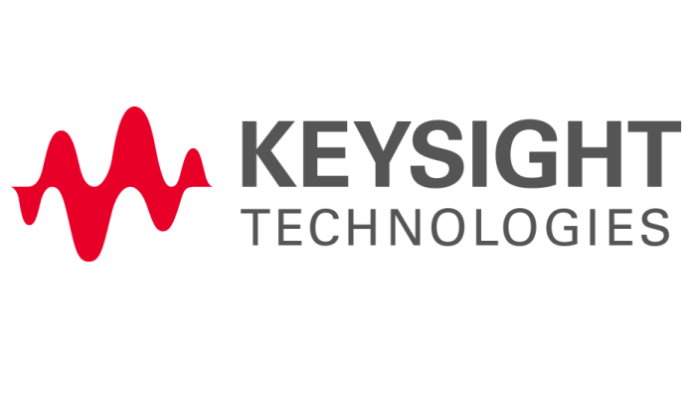 Keysight Technologies, Inc announced that the FieldFox handheld RF analyzer was used in the evaluation of the impedance of the radar antenna for icy moons exploration (RIME), a key component of one of the ten science payloads of the European Space Agency's Jupiter icy moons explorer (JUICE) spacecraft scheduled for launch in 2022.
RIME engineers performed phase-matching and orientation tests on the RIME antenna in Heiligenberg, Germany in September 2017. They also evaluated two radar antennas, one aluminum
NATS present Rohde & Schwarz with Supplier of the Year Award 2017.Rohde & Schwarz receive award from NATS for the complex and challenging project to realise the IP-based second voice communications system as part of the SESAR transformation programme
Rohde & Schwarz is delighted to announce that it has received a supplier award at the recent NATS (National Air Traffic Control Service) Supplier Conference, 2017. The one day conference organised by NATS, the UK's leading provider of air traffic control services, brought together companies involved in the deployment of the SESAR (Single European Sky ATM Research) programme, a cross-industry collaboration working to modernize Europe's air traffic management system, to ensure that the complex project continues to be delivered successfully.
Tim Bullock, Supply Chain Manager at NATS, said, "We selected Rohde & Schwarz for this supplier award for the recent on-time completion of the Second Voice System Factory Acceptance Test. In this critical programme, we're required to have a standby voice system as well as a primary one in order to go live, so completing this milestone is an important step in our overall voice communications programme. We were also impressed that, as a new supplier to NATS, they have embraced our collaboration principles from the start."
Bosco Novak, Executive Vice President Secure Communications Division at Rohde & Schwarz, received the award from Rob Watkins, NATS Technical Services Director. Bosco said, "NATS is a front runner in the deployment of SESAR and introducing new technologies. We are proud to support this process with our exceptional engineering and we are honoured to be recognised with this award as a trusted and valued partner for NATS. Deploying our technology as the second voice system will increase service resilience and add operational flexibility to the NATS business operation."
Frank Mackel, Managing Director RSUK and Vice President Sales, Service and Marketing for West Europe said, "The SESAR programme is vital to meet the demands of ever-growing air traffic and we are pleased to be part of the NATS next generation of airspace solutions. Our ongoing relationship with NATS is incredibly important to us and these conferences help us all to shape the future of air traffic control. We're looking forward to working alongside NATS as the programme continues into the future, and helping to achieve the common goal using the very best and latest technologies available."
Rohde & Schwarz began the implementation of the second voice system in 2017, providing enhanced resilience for voice based radio communications in UK airspace. The air traffic control centres in Swanwick and Prestwick as well as the NATS corporate and technical centre in Whiteley will be equipped in a phased deployment that will be completed by 2020. Rohde & Schwarz will deliver, implement and provide through-life support for 600 R&S VCS-4G controller working positions (CWP). Up to 1700 radios and various ground-ground lines will be connected to the system.
The R&S VCS-4G is designed to offer 24/7 continuous operation without any interruption in voice communications and features future-ready technology for protection of the investment. The state-of-the art IP-based voice communications system is a flexible and cost-effective solution for all ATC voice communications needs, offering smooth integration into existing ATC systems. It meets established requirements for availability, reliability and safety in ATC as well as the growing need for dynamic ATC scenarios with network-based sharing and distribution of operational resources.
Rohde & Schwarz
The Rohde & Schwarz technology group develops, produces and markets innovative information and communications technology products for professional users. Rohde & Schwarz focuses on test and measurement, broadcast and media, cybersecurity, secure communications and monitoring and network testing, areas that address many different industry and government-sector market segments. Founded more than 80 years ago, the independent company has an extensive sales and service network in more than 70 countries. On June 30, 2017, Rohde & Schwarz had approximately 10,500 employees. The group achieved a net revenue of approximately EUR 1.9 billion in the 2016/2017 fiscal year (July to June). The company is headquartered in Munich, Germany, and also has regional hubs in Asia and the USA.R&S® is a registered trademark of Rohde & Schwarz GmbH & Co.KG.
About NATS
NATS is a leading air traffic management and solutions company, established in the UK in 1962 and now operating in countries around the world. NATS handled 2.4 million flights in 2016, covering the UK and eastern North Atlantic from its centres at Swanwick, Hampshire and Prestwick, Ayrshire. NATS also provides air traffic services at 14 UK airports; at Gibraltar Airport and, in a joint venture with Ferrovial, at a number of airport towers in Spain. Building on its reputation for operational excellence and innovation, NATS offers aerodrome, data, engineering, capacity, efficiency and environmental performance solutions to customers worldwide, including airports, airlines air traffic service providers and Governments. For more information visit the NATS website at www.nats.aero