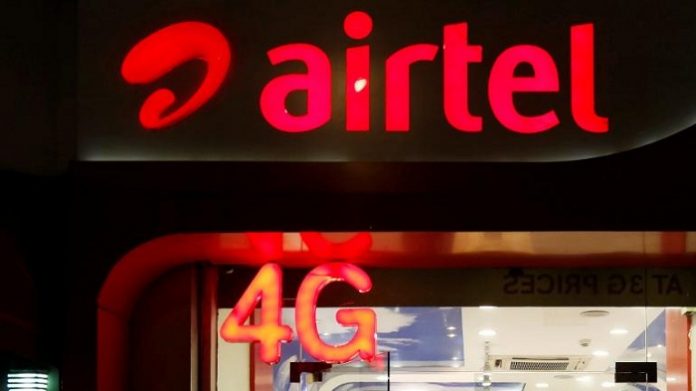 One of the world's leading integrated providers of telecommunication services, Bharti Airtel ("Airtel"), announced that it has further upgraded its mobile network in Delhi NCR with the deployment of LTE 900 technology on the 900 Mhz spectrum. This will add to the high speed network capacity and enhance indoor network experience for Airtel 4G smartphone customers.
More importantly, given the high propagation and reach of the 900 Mhz spectrum, Airtel smartphone customers will enjoy improved 4G availability inside buildings – homes, offices and malls. It will also result in wider availability of Airtel 4G across Delhi NCR, which is one of the largest and most dense telecom markets in the country.
Vani Venkatesh, CEO – Delhi/NCR, Bharti Airtel said, "We are obsessed about delighting our smartphone customers with quality network experience and high speed data services. As we introduce LTE-900, we will further step up our indoor network coverage. It will enable high speed connectivity and HD quality VoLTE calling for our customers in Delhi."
As part of its network transformation program, Airtel has been deploying network technologies such as pre-5G Massive MIMO and Carrier Aggregation to enhance network capacity over existing spectrum. The company had recently conducted License Assisted Access (LAA) trial over a LIVE 4G network in Delhi and recorded speeds of 500 Mbps (appx.) over smartphones.
Airtel uses a mix of 2300 Mhz, 1800 Mhz, 2100 Mhz and 900 Mhz spectrum bands to deliver a seamless network experience to customers.
About Bharti Airtel
Bharti Airtel Limited is a leading global telecommunications company with operations in 18 countries across Asia and Africa. Headquartered in New Delhi, India, the company ranks amongst the top 3 mobile service providers globally in terms of subscribers. In India, the company's product offerings include 2G, 3G and 4G wireless services, mobile commerce, fixed line services, high speed home broadband, DTH, enterprise services including national & international long distance services to carriers. In the rest of the geographies, it offers 2G, 3G, 4G wireless services and mobile commerce. Bharti Airtel had over 403 million customers across its operations at the end of March 2019. To know more please visit,www.airtel.com