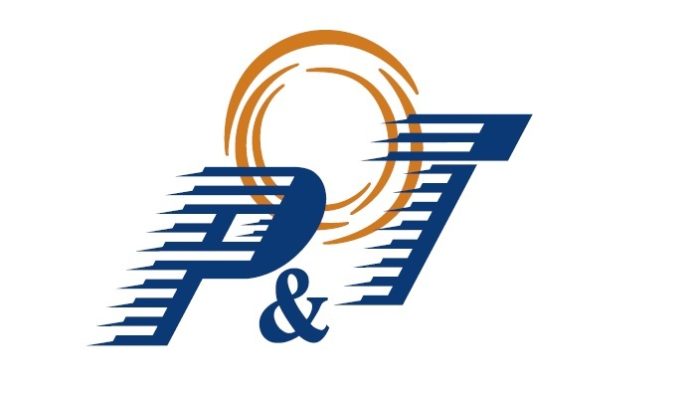 At the PT Expo China 2017, China Telecom's Shanghai Branch, the Shanghai Research Institute of China Telecom, and Huawei received the annual Outstanding Technology Innovation Team award in the optical communication field. This award was received for a new PON OLT that supports flexible network slicing and its applications.
PT Expo China is hosted by the Ministry of Industry and Information Technology and the China Council for the Promotion of International Trade. It is China's largest exhibition and conference in the information communications field. In 2017, the Expo held its annual award selection, with an award selection committee composed of leading experts from the People's Posts and Telecommunications News (PPTN), the China Academy of Information and Communications Technology (CAICT), academic institutions, and China Telecom, China Mobile, and China Unicom and their research institutes. These awards are authoritative in the communications industry.
In 2016, China Telecom's Shanghai Branch, a leading operator in broadband network construction, set a goal to implement giga-to-the-home access and create the first giga city within 3 years. It is estimated that more than 5000 communities will have gigabit access by the end of this year. China Telecom's Shanghai Branch has different broadband user groups, including high-value enterprise leased line customers, common home users, and common campus users.
Trends connected to gigabit broadband development, such as emergence of new service types, integrated service bearing, and intelligent operation, require that networks have the features of service isolation, flexible expansion, and fast service provisioning. Network operators must resolve problems due to increased user numbers, such as insufficient equipment room space and increased power consumption. To address these challenges, China Telecom's Shanghai Branch, the Shanghai Research Institute of China Telecom, and Huawei jointly set up an innovation team to conduct in-depth research on, and development and application of, network slicing.
Using the access network slicing architecture and device function requirements posed by the Shanghai Research Institute of China Telecom, the innovation team created a technical solution. Huawei's CloudFAN solution implements the slicing function through the MA5800, a next-generation large-capacity optical line terminal (OLT). Logical slicing is performed on device and network resources to bear different services, such as home, enterprise, and surveillance services.
Each slice has a separate forwarding plane and control plane, which do not interfere with each other, effectively ensuring service reliability and network security. This eliminates the need to construct multiple subracks for different services, improving network usage. In the future open network lab of China Telecom's Shanghai Branch, the development team of the Shanghai Research Institute of China Telecom performed multiple rounds of stringent tests on the network slicing technology.
The development team was the first in the world to perform these live network tests, and obtained good application effects. This technology meets requirements for isolation of multiple services, dramatically improves the OLT subrack usage, and reduces power consumption. China Telecom's Shanghai Branch plans to take the lead in carrying out large-scale commercial implementation, and to promote this technology to other branches of the China Telecom Group.
The Outstanding Technology Innovation Team award not only recognizes the joint innovation mode between operators and equipment vendors, but also demonstrates industry acceptance and praise of the network slicing function of Huawei's CloudFAN solution.
The network slicing function will drive the development of gigabit networks. Huawei, as an industry leader in the global access network market, continues to lead the development of the ultra-broadband (UBB) industry. Currently, Huawei's distributed large-capacity OLT MA5800 and optical network terminals (ONTs) have been put into large-scale commercial use by over 50 operators around the world.
To support future development, Huawei has released the CloudFAN solution. This solution allows multi-service bearing over one fiber, maximizing the values of operators' access networks. By deploying this solution, operators are able to quickly provide home users with value-added services, and provide enterprise users with on-demand leased line services through cloud networks.
The Shanghai Research Institute of China Telecom and Huawei are also dedicated to the promotion of software-defined access network technology around the world. The two parties worked together previously to lead the international standard BBF WT-358 Requirements for Support of SDN in Access Nodes. Through the successful implementation of the slicing function on OLTs in Shanghai, the two parties strive to standardize the access network slicing YANG model in international organizations such as BBF. This will further promote the development and applications of the access network slicing technology.