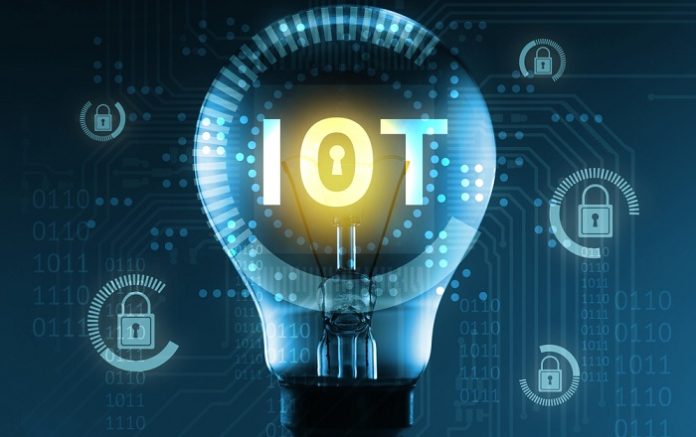 CTIA, the wireless industry association, announced that it has certified the first device, the HARMAN Spark, through its Internet of Things Cybersecurity Certification Program. The aftermarket connected car device is offered exclusively by AT&T. The testing was carried out by the Ericsson Device and Application Verification (EDAV) lab in Richardson, Texas.
"This is a milestone for the CTIA IoT Cybersecurity Certification Program," said Tom Sawanobori, Senior Vice President and Chief Technology Officer, CTIA. "As we move toward an increasingly connected future, the CTIA IoT Cybersecurity Certification Program and its authorized labs will play a key role in protecting consumers and our wireless networks."
The CTIA IoT Cybersecurity Certification Program helps device suppliers, enterprises and government organizations ensure that cellular-connected devices have appropriate security capabilities. The certification process includes verifying the device security features against a set of standard cybersecurity best practices addressing the storage of consumers' information, rigorous password and security management standards and the availability of an over-the-air mechanism for security software updates. Device manufacturers may seek one of three levels of certification, depending on the sophistication of the device and the security characteristics desired or needed for its use.
"It's appropriate that the first device to gain certification through the CTIA's Cybersecurity Certification Program is HARMAN Spark," said Cameron Coursey, Vice President, IoT Solutions, AT&T. "This common and readily achievable security program will be critical to the future of safe and secure connected driving."
HARMAN Spark is a new aftermarket telematics device that plugs into the OBD-II port of vehicles manufactured after 1996 turns them into connected cars.
"We are extremely proud that the device we co-developed with AT&T is the first device to ever be certified by the CTIA IoT Cybersecurity Program," said Sanjay Dhawan, President, Connected Services and Chief Technology Officer, HARMAN. "This exciting moment proves our continued dedication to creating breakthrough technology that is truly innovative and has a positive impact on all users."
"The EDAV labs will play a critical role in the IoT ecosystem, as Ericsson predicts the number of IoT devices to rapidly expand in the coming years," said Tomas Ageskog, Vice President and Head of Digital Services, Ericsson North America. "The number of cellular IoT connections is expected to reach 4.1 billion in 2024, according to a projection in the most recent Ericsson Mobility Report."
About HARMAN Spark
HARMAN Spark, offered exclusively through AT&T, is a new aftermarket telematics device that turns just about any car 1996 and newer into a state-of-the art smart and connected car. Plugging into a vehicle's OBD-II port, the device enables Wi-Fi hotspot connectivity, vehicle tracking, diagnostics, emergency crash assistance and more, enabling better and faster connectivity for drivers and passengers.
About Ericsson Device and Application Verification (EDAV) Labs
The EDAV labs have a long, distinguished history of providing state of the art testing capabilities for mobile devices and applications around the world, and its customers include some of the largest service providers and device manufactures in the industry. Ericsson is the only network equipment provider accredited as a CTIA Authorized Test Lab (CATL) for IoT cybersecurity certification.
About CTIA
CTIA® (www.ctia.org) represents the U.S. wireless communications industry and the companies throughout the mobile ecosystem that enable Americans to lead a 21st century connected life. The association's members include wireless carriers, device manufacturers, suppliers as well as apps and content companies. CTIA vigorously advocates at all levels of government for policies that foster continued wireless innovation and investment. The association also coordinates the industry's voluntary best practices, hosts educational events that promote the wireless industry and co-produces the industry's leading wireless tradeshow. CTIA was founded in 1984 and is based in Washington, D.C.