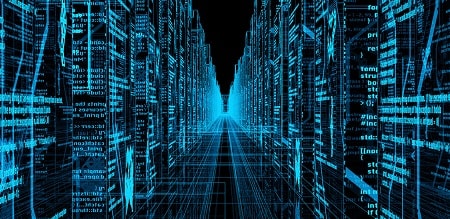 Top analytics solutions providers, IBM & Cloudera will be sharing innovative analytics solutions for telecoms operators at Monetising Big Data in Telecoms World Summit 2017 which will be held from 20 to 21 April 2017 in Singapore.
IBM (www.ibm.com/analytics/us/en/industry/telecom-customer-experience-management/) is a globally integrated technology and consulting company headquartered in Armonk, New York. With operations in more than 170 countries, IBM attracts and retains some of the world's most talented people to help solve problems and provide an edge for businesses, governments and non-profits. Innovation is at the core of IBM's strategy. Today, IBM is focused on helping organisations embark on their Cognitive journeys, built on a strong foundation of Cloud, Big Data & Analytics, and Security. IBMers are working with customers around the world to help them become cognitive businesses — by applying the company's business consulting, technology and R&D expertise to develop systems that think, learn, unlock the value in all data, and uncover insight and expertise in every decision.
Top Telcos in the world engage IBM to analyze data, voice, SMS and smartphone app data in real-time to measure and improve the customers' journey across all channels and services – to leverage customer insights, operationalize real time offers to enhance customer experience.
Cloudera (www.cloudera.com) delivers the modern data management, analytics and machine learning platform built on the latest open source technologies. The world's leading organizations trust Cloudera to help solve their most challenging business problems with Cloudera Enterprise, the fastest, easiest and most secure data platform available for the modern world. Our customers efficiently capture, store, process and analyze vast amounts of data, empowering them to use advanced analytics and machine learning to drive business decisions quickly, flexibly and at lower cost than has been possible before. To ensure our customers are successful, we offer comprehensive support, training and professional services.  Learn more at cloudera.com.
Other companies showcasing their products and services at this event are: MapR (www.mapr.com),
CellOS Software (www.cellossoftware.com), TIBCO Software (www.tibco.com), Subex (www.subex.com), Teralytics (www.teralytics.net), The Data Team (www.thedatateam.in), Amobee (www.amobee.com) & Mobileum (www.mobileum.com).
The following key issues will be addressed in depth with necessary Real World Case Studies:
Telco Transformation: Exploring the Role of Data Analytics in the IoT Ecosystem – and Beyond!
Operator Keynote Address – Digital Transformation – A Network and Culture Shift
Enhancing Your Customers' Experience through Big Data Analytics
Operator Case Study – Understand the Needs of your Customer to Ensure you Maximise Revenue through Big Data: Do's and Dont's for Becoming a Data-driven Organisation
Monetizing Broadband Data
Age of Robotic Data Scientist
How Behavioral Analytics Can Protect Your Most Valuable Asset – Customer Data?
Operator Case Study – Turning "Interesting Data" into Valuable Insights – Re-thinking the Way We Work
Creating A First Class Data Analytics Team

Getting the right people – but do they always need to have a telco background?
How do you recruit the right people – what to look for?
Learnings and insight from players in different verticals
Creating an organisation with data at its heart
What Makes Data Valuable for Digitizing Customer Support with Machine Learning?
Stepping Out into the World of Digital Advertising to Support your Data Monetisation Strategy
Operator Case Study – Driving Improvements in Your Customer Service Through Customer Analytics
Moving from Thought to Action: Instilling A Data Driven Culture

Exploring the role of the executive team in driving top down culture transformation
Making big data an essential part of your digitalisation and monetisation strategy
Breaking down the silos – tying marketing and technical together
Designing and Building Intelligent, Immediate Data-Hubs for IoT
Operator Keynote Address – Business Value Creation from An Integrated Data Analysis Platform
Exploring Innovative Data Analytics
Operator Case Study – New Innovative Analytics Areas for Real Time Reponses to Customers
Geospatially Enabling Your Big Data to Increase Revenue Streams
Identifying the Value of your Network Data to Ensure you are Identifying Potential Revenue Streams and Increase Savings
Operator Case Study – The Challenges of Self-Service Analytics
Monetising Your Big Data Strategy
Building A Data Analyst Workplace and Creating Data Products
Operator Case Study – Unlocking New Opportunities for Big Data Monetisation across Industry Sectors and the Internet of Things
Operator Case Study – Data Monetisation in the Real World
Exploring New Revenue Pockets through Leveraging Customer and Vendor Profiles

What measures can you take to educate your customers about the use of their data?
How can you introduce value and benefits for customers to avoid customer withdrawals and extend data capabilities?
Creating a platform of third party data leveraging use-cases to establish customer and vendor credibility whilst exploring new potential revenue pockets
Evolutional external development: Leveraging data externally through mobility context application from mobile networks to mobility of users
Creating customer centric vendor business use cases: Benchmarking and location profiles
How can you utilise customer use-cases to establish a long term internal data monetisation strategy without compromising the trust of your customers?
What you have accomplished to-date and what are the opportunities and challenges you are expecting in 2017?
Companies/organisations representing the Big Data Analytics and Telecoms Ecosystem will be speaking at this conference :
Todd Chu, SVP Global Operator Innovation, Amobee, Singapore

Amrish Kacker, Partner, Analysys Mason, Singapore

Zoran Vasiljev, Chief Strategy Officer, Axiata Digital Services, Malaysia

George Chua, Head of Artificial Intelligence Unit, Axiata Digital Services, Malaysia

Kamlesh Patel, CEO, CellOS Software, Australia

Steve Totman, Industry Leader, Telecommunications and Financial Services – Cloudera, USA

Kevin Redmond, Global Head of Sales and Technical Sales, Telco Analytics, IBM, Czech Republic

M Ariful Islam, Head of Business Intelligence and Analytics, PDB, Petronas, Malaysia

Dr Chris Choy, Head of SmartHub Data Analytics Division, StarHub, Singapore

Sanjaya G S, Senior Director – Analytics, Subex, India

Dr Winn Voravuthikunchai, Group Data Scientist, Applied Analytics,  Telenor Group, Thailand

Lin Zhihao, Head of Asia, Teralytics, Singapore

Rangarajan Vasudevan, Founder and Principal, The Data Team, India

Dr Nachai Limsettho, Data Scientist, , True Corporation, Thailand

Dr Rujikorn Pavasuthipaisit, Director of Data Analytics & Research, True Corporation, Thailand

Paulo Salome, Head-Analytics & CRM, Voyagers Innovations (the digital unit of PLDT Group), Philippines

Amit Panda, Head of Customer Analytics & Bid Data, XL Axiata, Indonesia

and many more….
The conference website is: http://www.symphonyglobal.com/index.php/event/page/monetising-big-data-in-telecoms-world-summit-2017/overview
About Symphony Global
Symphony Global is a business media and consulting company that aims to provide the best networking platforms for global business connections.
All our events are research-driven with direct contacts with major industry stakeholders to ensure that they meet their needs and keep up to the industry trends and developments.  SG Conferences offer you an unrivalled opportunity to network with your peers within your areas of business and ultimately develop the best business partnership for future business expansion.  Our workshops and masterclasses provide an informative and interactive forum for developing latest techniques and skills.
Take advantage of SG services and products to keep up-to-date with the latest developments within your industry.
Contact:
Phyllis Goh, senior conference manager
Symphony Global Pte Ltd
65-6474 1471
Email: Phyllis.goh@symphonyglobal.com
http://www.symphonyglobal.com