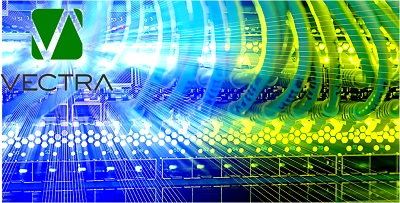 Vectra Networks, the leader in automating the hunt for in-progress cyber attacks, today announced the unification of network-based cyber attack detection with Carbon Black's Cb Response to detect and isolate active threats in enterprise networks with unprecedented speed and precision.
In explaining the importance of finding and stopping cyber attacks quickly, Adm. Michael S. Rogers, director of the U.S. National Security Agency, recently told the Senate Armed Services Committee that "the biggest frustration to me is speed, speed, speed. We have got to get faster."
It is estimated that today there are over 1 million unfilled cybersecurity jobs — growing to over 1.5 million by 2019 — and more than 200,000 of those vacancies are in the United States. "This global skills shortage strikes at the very heart of our ability to promptly find and stop cyber attacks," said Vectra CSO Günter Ollmann.
"Together, Vectra and Carbon Black help to solve today's toughest cybersecurity challenges by correlating endpoint and network data and dramatically reducing the time it takes to find and stop cyber attacks," said Tom Barsi, senior vice president of business development for Carbon Black.
"Customers use Vectra cybersecurity AI software to automate the hunt for hidden attacker behaviors in the network," said Oliver Tavakoli. "Our integration with Cb Response bridges network and endpoint threat investigations by putting context from both at the security analyst's fingertips."
Vectra integrates with the complete endpoint visibility provided by Carbon Black to automatically prioritize the highest-risk threats. Security analysts can then use Cb Response to investigate attacks and quickly respond and remediate with the most relevant context in hand.
About Vectra Networks
Vectra® Networks is the leader in automating the hunt for in-progress cyber attacks. Using artificial intelligence, Vectra correlates threats against hosts that are under attack and provides unique context about what attackers are doing so organizations can quickly prevent or mitigate loss. Vectra prioritizes attacks that pose the greatest business risk, enabling organizations to make rapid decisions on where to focus time and resources. In 2016, Vectra was named "Most Innovative Emerging Company" in the Dark Reading Best of Black Hat Awards. InformationWeek also named Vectra one of the Top 125 companies to watch in 2016. Vectra investors include Khosla Ventures, Accel Partners, IA Ventures, AME Cloud Ventures and DAG Ventures. The company is headquartered in San Jose, Calif. and has European regional headquarters in Zurich, Switzerland. More information can be found at www.vectranetworks.com.
Vectra, the Vectra Networks logo and Security that thinks are registered trademarks and the Vectra Threat Labs and the Threat Certainty Index are trademarks of Vectra Networks. Other brand, product and service names are trademarks, registered trademarks or service marks of their respective holders.
Mike Banic
Vice President of Marketing
Vectra Networks
Phone: 408-326-2026