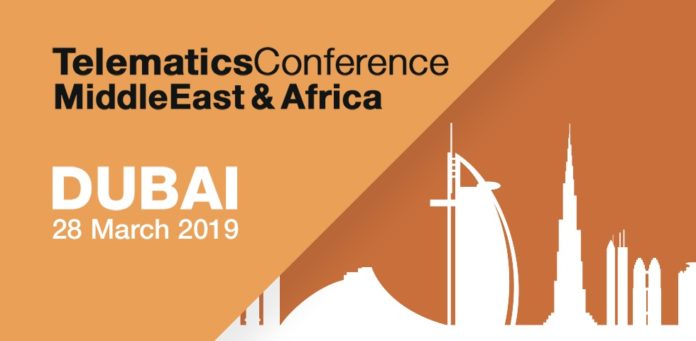 Nearly 150 telematics experts will meet at the 5th edition of Telematics Conference Middle East & Africa on 28 March 2019 in Dubai, United Arab Emirates. The leading, annual conference and exhibition focusing on telematics for fleet managementwill host:telematics solution providers, telematics device manufacturers, navigation and digital map developers, smart sensors and HW manufacturers, IoT experts, M2M providers, OEMs, market research specialists, logistics and transport companies.
With rich program contents, presented by reginonaly and globalyrecognized speakers and many networking possibilities, the event offers a great insight into current and further development of telematics industry and highlights the global trends.
It represents great business opportunity for all companies interested infleet management telematics. The conference is accompanied by an exhibition with 15 exhibition booths, where latest achievements are presented.
Event Name: Telematics Conference Middle East & Africa
Event Date: 28 March 2019
Event Venue: Jumeirah Emirates Towers
Event Organizers: Ergo Institute Ltd.
Contact Number : 00386 68 154 413
Email: nevena@telematics-conference.com
URL: http://www.telematics-conference.com/mea/