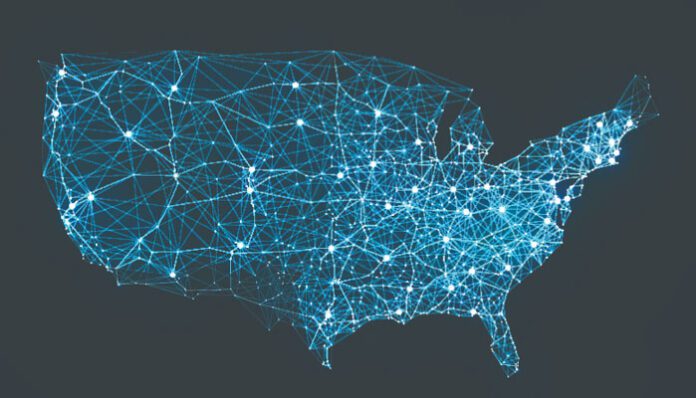 More than 90% of American households currently have access to at least one internet provider, and 74% of homes will have access to nearly two broadband providers by 2025, according to recent research by ACA Connects, a trade association that represents small and mid-sized broadband providers.
According to ACA, it was discovered that between 2014 and 2020, the proportion of U.S. homes having access to at least one broadband provider offering a minimum of 100 Mbps downstream and 20 Mbps upstream service as well as at least one provider providing 25 Mbps downstream and 3 Mbps upstream broadband services more than doubled from 32% to 84%.
The group also said that because of the strong level of industry competition, there is no need for further restrictions for broadband providers. Instead, the ACA thinks that the present light touch regulatory system, in which subsidies are given for regions where it is too expensive to supply broadband access, is effective.
By 2025, 74% of homes will have access to at least two broadband providers, according to the ACA, however this prediction is conservative. As per the organisation, 84% of all families will have access to nearly two broadband providers trying to offer 100 Mbps downstream and 20 Mbps upstream service by the end of 2025 if all the major telecom incumbents achieve their aims of expedited broadband implementations over the next five years.
According to S&P Global analyst John Fletcher, the number of local wireless internet service providers (WISPs) has significantly increased in recent years. Additionally, it's likely that many American homes are profiting from having additional broadband options now that T-Mobile and Verizon are providing fixed wireless coverage to many areas of the nation.
According to the ACA's analysis, many households in areas without numerous network operators are currently or soon will be supplied by a broadband provider that receives deployment subsidies, meaning that the government regulates the provider's rates and terms. According to the organisation, 7% of families fall into this category, and as money from the government's Broadband Equity Access and Deployment (BEAD) initiative starts to be distributed, that figure is expected to rise.
By using state funds, the BEAD initiative directs $42.45 billion in funding toward tying together underdeveloped communities.