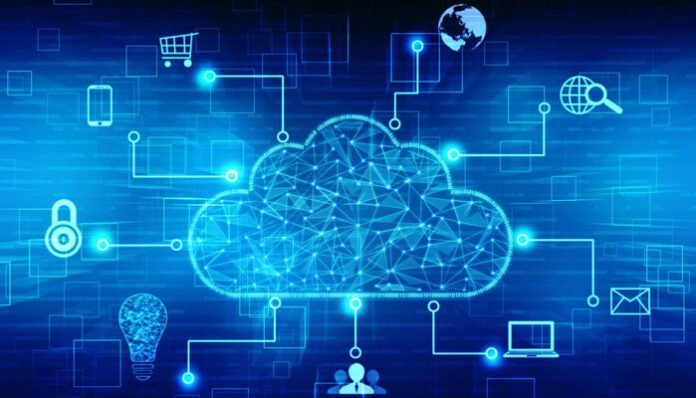 The first quarter of 2022 saw the public cloud service and infrastructure markets reach $126 billion, up 26% year over year. Spending on Infrastructure as a Service (IaaS) and Platform as a Service (PaaS) had the biggest growth, increasing by 36% for the first quarter, or more than $44 billion. These are some of the conclusions drawn from the latest research by the Synergy Analysis Group (SRG).
In the overall public cloud ecosystem, Microsoft, Amazon, Salesforce, and Google were the companies that appeared most frequently. Alibaba, Adobe, Dell, Digital Realty, Cisco, IBM, Inspur, Oracle, SAP, and VMware were among the other major players mentioned by SRG. According to the survey, these companies, which were mixed, generated 60% of all public cloud-related income. SRG found that $54 billion in service sales, or a 21% increase year over year, are made up of managed private cloud providers, business software as a service (SaaS), and content supply networks (CDN). Amazon, IBM, and Microsoft were at the top of the list for managed private services, while Salesforce, Adobe, and Microsoft stood ahead for software as a service. The majority of CDN revenue during the quarter was consumed by Akamai, Amazon, and Cloudflare.
Another $28 billion, up 20% from the previous year, was spent on public cloud infrastructure, including the building, leasing, and outfitting of data centres. Furthermore, SRG noted that while cloud expenditure is rising everywhere, it is rising in the US the quickest. The United States is home to 44% of the world's public cloud providers' revenue, as well as 51% of all hyperscale data centre capacity.
According to SRG, in all service and infrastructure areas, the vast majority of key players are US companies, with much of the remainder being Chinese firms. In this instance, the remaining portion amounts to around 8% of total Q1 cloud provider revenue and 15% of global hyperscale knowledge centre capability. According to Synergy Analysis Group Chief Analyst John Dinsdale, the PaaS and IaaS segments of the cloud service industry will grow by 15 to 40% per year.
The growth rates would obviously slow down as these markets grow larger over the next five years, but Dinsdale continued, they are still projecting yearly growth rates that are normally in the range of 10% to 30%. Dinsdale said that in order to keep up with growing global demand, the size of the major cloud service providers will need to double over the next three to four years.
IaaS enables business IT to outsource cloud computing network infrastructure, including physical computer resources, scalability, and security. Amazon EC2, Microsoft Azure Digital Machines, and Google Compute Engine are a few IaaS examples. Spending on IaaS has increased significantly year over year, driven by emerging trends in hybrid cloud and hybrid workforce solutions. IaaS gross sales are predicted to expand as businesses move their activities to the cloud.