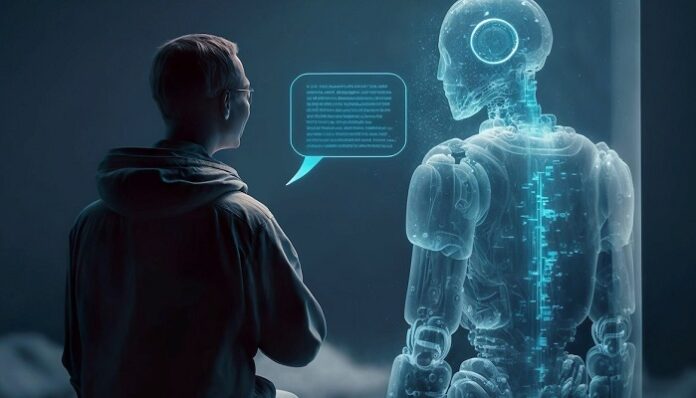 Telecom companies can benefit from generative AI systems like Chat GPT, as these tools can help them eliminate costs by way of enhancing customer service and tracking fraud, as per GlobalData.
The industry research firm through a blog noted that along with organisations in many other sectors, telcos are discovering ways by which generative AI can benefit various parts of their daily functions and are warming up pretty quickly to the benefits they are receiving.
According to telecom analyst Pradeepthi Kantipudi, ChatGPT can go on to disrupt multiple telco functions in the telco domain, which include the likes of network management, customer service, sales, and marketing, as well as fraud detection.
The technology lead analyst, Samrat Volam, who happens to be from GlobalData itself, ChatGPT integration with the traditional customer channels of telecom can prove to be useful when it comes to delivering immediate and automated support, and that too at all times, while also making sure to provide information about the products of the telco as well as its service portfolio.
The chatbot, which happens to be AI-powered, can aid in handling numerous customer queries and challenges rapidly and effectively, thereby leading to shorter waiting times and elevated customer satisfaction. So as to better serve a customer base that is, as expected, geographically diverse, telcos can go on to apply ChatGPT in order to offer translation to customers who speak other languages. This can help telcos deliver an enhanced customer experience and also cut costs, says Volam.
As per the analyst, the ChatGPT benefits for the telecom sector are pretty tangible in nature, and as and when the tech matures further, companies within the industry are going to benefit by being able to impart an elevated level of customer satisfaction, thereby lessening churn.
As per GlobalData, ChatGPT can increase sales as well as revenues for the operators by helping customers with tailor-made product recommendations as well as special offers that happen to be based on their past purchases and interests. This tool can also go on to identify and track fraudsters, for instance, by setting up a database in order to get rid of deceitful attempts in the future. One more emerging trend that is being highlighted by the team at GlobalData is that operators have already gone on to work on their own ChatGPT versions, such as KT, the South Korean telco, which is working on its own OpenAI model, whereas its competitor SK Telecom is looking forward to coming up with its own AI chatbot.
It is well to be noted that China Telecom is looking to come up with an AI foundation model so as to develop a version of industrial ChatGPT for the telco sector. According to Kantipudi, with so many telcos testing as well as discovering new ChatGPT use cases, telecom sector investment is set to rise in the short to medium term.
As per the analyst firm, enterprise AI expenditure in the communication sector is bound to reach $2.9 billion by 2026, which is an increase of 81% from the $1.6 billion that was anticipated in 2022.
The generative AI has been prominently met with controversy, with technology leaders like Elon Musk and Steve Wozniak, the Apple co-founder, asking for a temporary pause when it comes to the development of generative AI with concerns that AI systems that have human competitive intelligence can pose a huge risk to humanity.
Besides, the UK government is mulling its AI regulation approach, whereas Italy has placed an outright ban on ChatGPT. After this move by Italy, the EDPB, which is the body for European data protection, has come up with a task force that's dedicated to enhancing cooperation and going ahead with the exchange of information on any possible actions that would be conducted by data protection authorities.