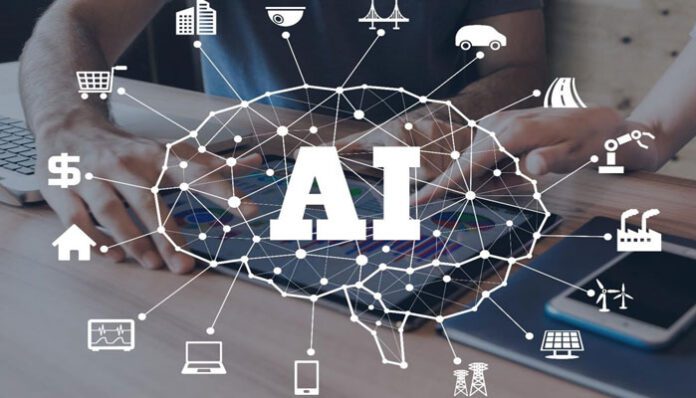 The usage of automation as well as AI-driven techniques by mobile phone companies in India is a no brainer as customers who are in billions are always looking out for an upgraded experience.
Mobile phone companies in India such as Vodafone Idea, Reliance Jio, as well as Bharti Airtel are using AI so as to enhance the customer experience across all their call centres, service touchpoints, and other network offerings. They are trying to find new ways to enhance the stickiness of the subscriber and lessen the churn.
It is well to be noted that the market leader, Jio, has moved away from call centres and is addressing all customer queries by way of an AI-enabled chatbot. Airtel, on the other hand, has implemented speech recognition software that aids in the detection of emotions and reactions while on a call by using speech patterns, modulation, tone, etc.
Vodafone has gone ahead with a chatbot that not only addresses customer queries but also aids in payments and recharges.
Techarc's Chief Analyst, Faisal Kawoosa, opines that going forward, telecom companies can make use of AI to gauge data and also create new services and product bases, apart from adding value to existing products. When it comes to the enterprise front, telecom companies go on to help in digital transformation through the execution of AI and ML so as to standardise the processes.
When it comes to Airtel, the usage of AI and ML came into existence as a requirement to enhance customer interactions. This took into account not just the entire experience quality over a service call but also a lessened hold time and giving resolution time a throttle.
According to the chief executive of Airtel Digital, Adarsh Nair, they have almost 8,000 agents who happen to be handling 100 million calls annually. They thereby wanted to gauge how they could aid the agents to help them serve customers better through these calls, and artificial intelligence was the answer to that. The company has gotten into collaboration with Nvidia, which is an AI-driven computing provider, so as to develop software in order to better understand the interactions between both the customer and the agent and, based on the analyses, make the agents more adept for a fulfilling performance. Apparently, their mandate was to make use of technology to evaluate the calls in a short time, aid the agents in being more productive, and also get cost efficiencies along, said Nvidia's South Asia MD, Vishal Dhupar. It is well to be noted that the two teams have worked closely since September last year so as to add to Airtel's process and thereby help in better learning as well as understanding by way of AI-driven computing.

Notably, the software got deployed at the beginning of the year and, at present, covers 84% of the customer calls that come into the call centres of Airtel. The telco is planning to add other Indian languages as well, in addition to the already-running Hindi and English.
Significantly, the software happens to be deployed at the agents end, and as of now, Airtel has no plans to extend it to the customers end as it wants to make sure of customer privacy compliance, says Nair.
Both parties are also working on getting a situation resolved, which takes place if the agent happens to get impatient or even flustered at the time of the call. The AI should, apparently, flag this scenario in real time to the supervisor, who can help in balancing the crisis.
When it comes to Vi, its strategy of customer service through AI and ML is focused on the VIC bot, which has been deployed on WhatsApp.
As per the telco, AI and data science techniques like machine and deep learning algorithms have gone on to help them in numerous areas like targeted marketing, customer segmentation, predictive analysis, chatbots, and digital assistance when it comes to customer self-service.
The VIC chatbot also goes on to integrate GBM, i.e., Google's Business Message, so as to provide 24*7 real-time customer service across all the VI users who happen to be on smartphones, added Vi.
When it comes to Jio, the chatbot has gone on to replace the first touchpoint for customer service which happen to be a call centre. The telco now goes on to handle all the queries raised by customers through chatbot and once the query is segregated by it, a service executive comes into picture and addresses the related issue.