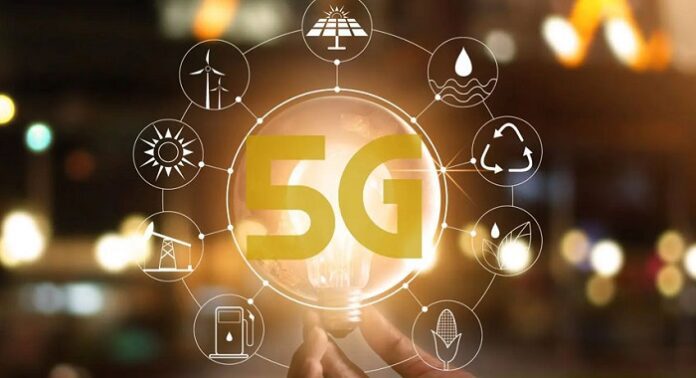 Ericsson and Danish digital infrastructure provider TDC NET have switched on the first 5G Standalone (5G SA) network in Denmark. The transition to high-performance 5G SA technology will enhance the regional 5G ecosystem, accelerate innovation across industries, and unlock exciting possibilities for consumers. This milestone signifies a monumental leap forward in connectivity, enabling transformative advancements and placing Denmark at the forefront of technological progress.
In September 2020, TDC NET went live with the first non-standalone (NSA) 5G network in Denmark, which worked alongside the existing 4G infrastructure provided by Ericsson. This transition from NSA to 5G SA network is enabled thanks to the unique properties of Ericsson's dual-mode 5G Core solution. With this strategic move, the two companies ensure enhanced connectivity and unlock a multitude of advantages for Denmark. Going live with 5G SA also signals major overall progress in TDC NET's technological transformation as it adopts cloud-native software architecture, leading to fast and reliable service innovation for subscribers with service providers using TDC NET's 5G network, while maintaining improved efficiency and network performance.
A 5G Standalone network provides lower latency, higher efficiency, better spectrum utilization, more reliable connectivity, and lower device battery consumption than other networks. It unlocks more use cases for consumers, critical IoT, enterprises and industrial automation. 5G SA also facilitates network slicing benefits for multiple customer segments, offering an infrastructure for businesses to enable, for instance, smart manufacturing and IoT-driven innovation, while giving consumers better and more consistent service experience. It is also a big step forward for communications service providers as it enables a more flexible approach to service creation and provision for subscribers.
Jakob Dirksen CTO of TDC NET, says: "We were the first to introduce 5G in Denmark and now we are taking the next big step by switching on 5G Standalone. This will offer consumers, enterprises and industries enhanced efficiency, safety, and a range of opportunities across everything from self-driving cars, remote work, healthcare, as well as mission-critical operations by authorities. In addition, 5G Standalone will also enable energy efficiency improvements thanks to more data being transmitted with the same amount of energy and faster access to content."
One of the key benefits of 5G SA will be improved speed capabilities. Over a 5G SA network, TDC NET and Ericsson have already achieved an impressive 7Gbps downlink peak throughput in a live site environment that has been equipped with Ericsson Radio System products supporting millimeter wave and mid-band spectrum. Enabling New Radio Dual Connectivity (NR-DC) mode through Ericsson's 5G Core and high modulation scheme have been key to this achievement.
Niclas Backlund, Country Manager for Ericsson Denmark, says: "With the 5G Standalone network, we are now able to accelerate the Danish 5G ecosystem and provide a world-class mobile network with a range of new opportunities for consumers and businesses by enabling slicing, and thereby providing service differentiation. By modernizing legacy networks and then upgrading to 5G, communication service providers can lower operating costs thanks to greater energy efficiency and thus reduce total cost of ownership. And, at the same time, they can future-proof their networks for anticipated higher capacity needs and offer customers value through new services and capabilities."
5G is the most energy-efficient mobile technology yet. It can deliver significantly faster data rates than 4G, hence reducing the energy consumed per transmitted gigabyte. This was proven during Tour de France 2022 in Copenhagen. A 5G trial using Ericsson Massive MIMO radios on 5G TDD (time division duplex) spectrum could deliver up to 13 times more data with the same energy consumption compared to LTE FDD (frequency division duplex). In addition, 5G SA uses a dedicated 5G core network, which means that data transmission requires less signaling than with 5G NSA. This is because 5G SA devices do not need to switch between the 4G and 5G core networks, which can reduce latency and improve performance.
The 5G Standalone deployment in TDC´s commercial network is expected to contribute to the service provider's roadmap towards Net Zero emissions target by 2030.