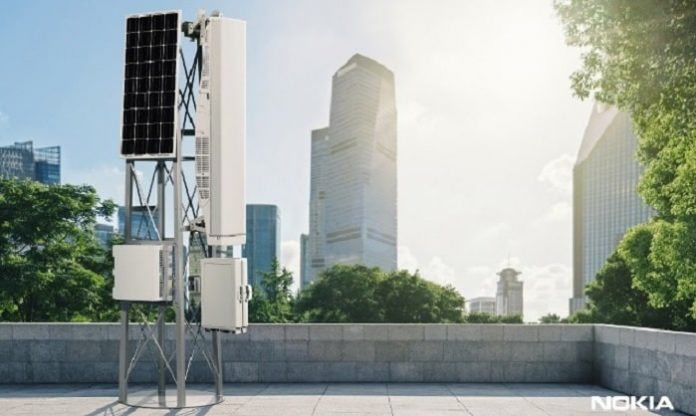 Nokia announced that it has won 63 commercial 5G contracts worldwide, positioning it as a global leader in the delivery of end-to-end 5G solutions.
The figure includes customers such as AT&T, KDDI, Korea Telecom, LG Uplus, NTT Docomo, Telefonica O2, SK Telecom, SoftBank, Sprint, STC, T-Mobile US, Verizon, Vodafone Italy and Zain Saudi.
Ericsson will reveal its financial report for the fourth quarter and full-year of 2019 on January 24, 2020.
ZTE says it has obtained 35 commercial 5G contracts in major markets, such as Europe, Asia Pacific, Middle East and Africa (MEA).
Samsung Electronics has major presence in South Korea and the United States. But Samsung could not add more 5G contracts in other markets.
The update from Nokia assumes significance because Huawei, the largest telecom network maker, is struggling in the 5G network space.
Meanwhile, U.S. Senator Tom Cotton on Wednesday introduced a bill that would prevent the United States from sharing intelligence with countries that allow Huawei Technologies to operate 5G network technology, Reuters reported.
Nokia said the 63 signed commercial contracts exclude any other type of 5G agreements, such as paid network trials, pilots or demonstrations. If such agreements were to be included, the total number of 5G agreements would reach over 100.
"This milestone highlights the quality and customer confidence in our 5G portfolio and we expect this to continue this year with the addition of many more new deals," said Tommi Uitto, president of Mobile Networks at Nokia.
Nokia is also a vendor of choice for almost all of the leading early adopter 5G markets. This includes AT&T, Sprint, T-Mobile US and Verizon in the US; Korea Telecom, LG Uplus and SK Telecom in South Korea; NTT DOCOMO, KDDI and SoftBank in Japan; Vodafone in Italy; O2 in the UK, Optus and Vodafone Hutchison in Australia; Elisa and Telia in Finland and du in the UAE and STC and Zain in Saudi Arabia.
Nokia is the only network supplier whose 5G technology has been contracted by all four nationwide operators in the US, all three operators in South Korea and all three nationwide operators in Japan.
Nokia has more than 350 customers in 4G, but these first 63 customers represent some two thirds of its global Radio Access Networks business in a typical year.
Nokia is the only vendor with a globally available end-to-end product portfolio that covers all 5G network elements, including radio, core, cloud and transport as well as management, automation and security.
This offers operators and enterprise customers with a simple and efficient step-wise upgrade to existing radio access, core and transport domains which helps customers to a faster path to 5G. Approximately 60% of Nokia's 5G customers select more than just New Radio from its end-to-end portfolio.
Nokia declared more than 2 000 5G patent families as essential for 5G, a year after making its first declarations for the standard.