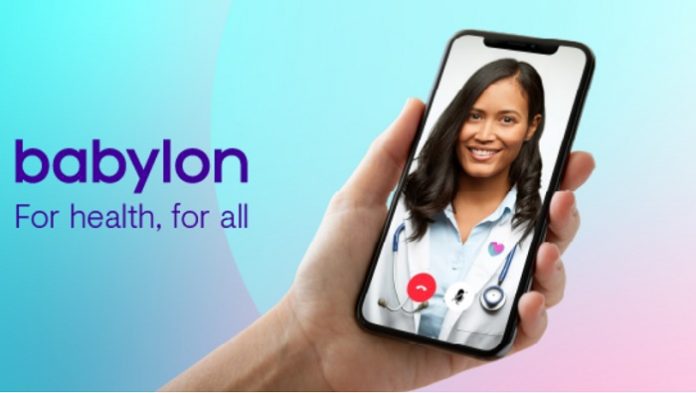 Babylon Health is a digital healthcare app valued at $2bn, which offers "AI-powered" diagnosis and video appointments. It has announced that it will begin offering its service to New Yorkers.
Patients will have access to consultations with board-certified family medicine physicians and a full suite of digital tools to keep people informed and safe during the COVID-19 pandemic. The app's COVID-19 Care Assistant platform delivers up-to-date crucial information, allows doctors to tend to patients in need, and provides virtual care to individuals.
Not only can patients use the app to access services such as telemedicine and the COVID-19 Care Assistant, but they can also access the 24/7 support to potentially ease anxiety surrounding the coronavirus. With constantly updated health information, a symptom checker, and a live chat that Babylon team members are reachable on, patients can receive constant support during this trying time.
Taking the pressure off the emergency rooms, doctor's offices and hospitals is a major benefit that the app release will bring. By offering the ability to still see doctors and clinicians through video, the number of people waiting to be seen will reduce significantly, which in turn, could reduce the spread of the virus.
Demands and pressure on healthcare professionals and facilities grow by the day. The healthcare service of the U.S. is at breaking point and needs all the support it can get, which is where the AI-powered technology of Babylon can step in. Accelerating access to quality healthcare regardless of location and situation will undoubtedly reduce the strain on the workers in hospitals and doctor's surgeries.
Babylon Health has joined the Mount Sinai Health Partners Providers Network in order to offer its service to millions of insured New Yorkers around the state.
Dr. Ali Parsa, CEO & Founder of Babylon said: "At a time that one of the greatest cities in the world is going through one of its worst public health crises, our relationship brings the brilliant services of Mount Sinai Health Partners together with the unique global expertise of Babylon, to give eligible insurance plan members in the city access for their primary healthcare needs, wherever they are and whenever they need it."
"Together, we will revolutionize healthcare for all in New York City, while freeing up space and time for health workers inside health systems to do their life-saving work."