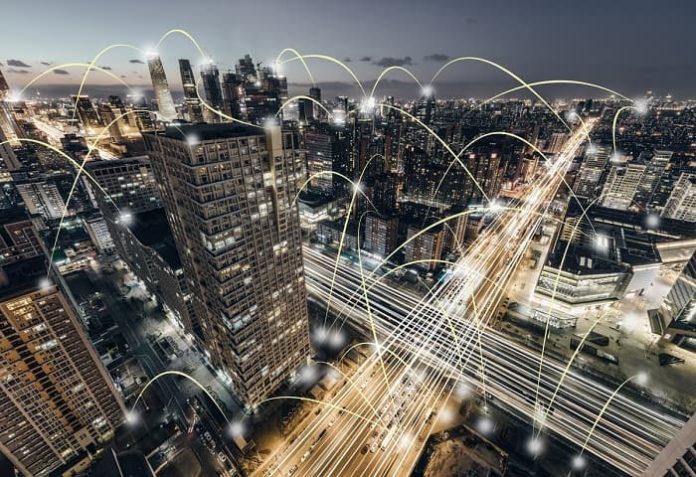 Bell applauded the announcement by the federal, Québec and Ontario governments of their commitment to position Canada as a global leader in 5G (Fifth Generation) wireless technology. As the country's primary driver of broadband communications innovation, Bell shares the governments' objective to enhance economic growth through the development and deployment of 5G.
"Bell is setting the pace in advancing wireless network coverage, speed and quality. We've made great strides in testing our 5G network readiness, developing standards at the international level, and building the connected home, vehicle and smart city applications that will take full advantage of the 5G opportunity," said George Cope, President and CEO of BCE Inc. and Bell Canada. "As a company with the scale and dedication to ensure Canada competes in broadband communications at the international level, Bell commends the federal, Ontario and Québec governments for embracing the growth and prosperity opportunities represented by next-generation 5G technology."
Bell invests more than $4 billion in capital annually in wireless and fibre network and service development, including more than half a billion dollars in Canadian R&D, and has achieved a number of firsts in mobile technology innovation:
Canada's first 5G trials
Bell and technology partner Nokia completed Canada's initial 5G trials in 2016, demonstrating sustained 5G mobile data speeds in the 73 GHz spectrum range for the first time. Bell continues to advance our 5G capability with partners including Nokia and Huawei at our Wireless Innovation Centres in Dorval, QC, Toronto and Mississauga, ON and in field deployments in multiple communities. Bell also contributes to the global 5G standards process through the Next Generation Mobile Networks (NGMN) consortium and Third Generation Partnership Program (3GPP) overseeing the development of the international 5G ecosystem.
WTTH deployment
Wireless to the Home (WTTH) technology is new fixed wireless technology that will take full advantage of 5G to deliver high speed Internet service to residents in smaller and underserved communities. After successful trials with Huawei earlier this year, Bell has launched WTTH in 2 small Ontario towns initially with LTE Advanced capability and will roll out service in more than 20 other Ontario and Québec communities this year.
Maximizing 4G LTE
Bell 4G LTE is Canada's Best National Mobile Network and reached 99% of the national population in 2017, an unprecedented level of national coverage. Bell has led the way in the deployment of LTE Advanced technology and last year became the first carrier in North America to offer Quad Band LTE-A and theoretical mobile data speeds of up to 750 Mbps, and first in Canada to deploy Gigabit LTE-A speeds in preparation for the new Gigabit-capable smartphones coming to market this year.
Bell has also developed a new LTE-M network to improve the efficiency of Internet of Things (IoT) devices by enabling very low power consumption and better coverage in underground and other hard to reach locations.
Smart houses, cities and cars: Bell IoT innovation
5G wireless networks will enable the next generation of IoT applications, and Bell has built the strategy, technologies and partnerships necessary to enable the connected home and business, connected vehicles and smart cities of the future.
Bell has developed a wide range of telematics services for Hyundai and Kia vehicles; an automated IoT solution to improve planning and sustainability at the Henry of Pelham Estate Winery in partnership with BeWhere Technologies and Huawei; an Echologics water leak detection system for the City of Medicine Hat; and a partnership with Icicle Technologies to improve safety for Canada's food industry with IoT solutions.
Bell and the City of Kingston recently partnered for the first deployment of Bell's Smart City platform. The project will provide a series of connected IoT applications to collect data in real time to enhance operational efficiency and improve services for residents, businesses and visitors.