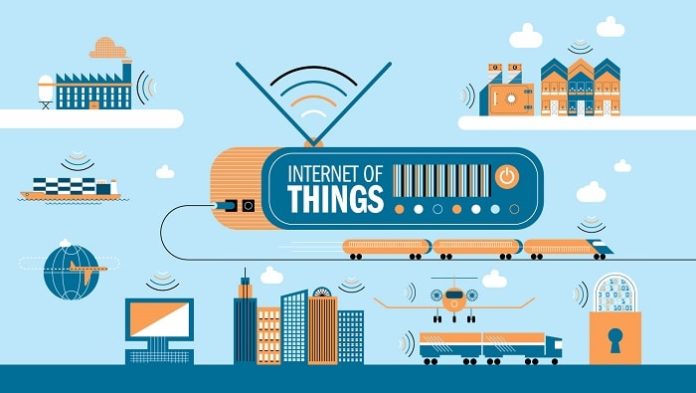 Chunghwa Telecom (CHT), invited by Taiwan Industrial Development Bureau, attends Mobile World Congress (MWC) in Barcelona this year to showcase the latest developments in mobile technologies and the internet of things (IoT), and to promote premium applications from Taiwan. Chunghwa Telecom Chairman and CEO, Yu Cheng, leads the team to present "A Smart City for All" project, demonstrating CHT visions for innovative and smart cities in future. Also, to facilitate 5G and IoT strategic deployments, CHT and Nokia signed a Memorandum of Understanding (MoU) at MWC to move forward Taiwan's 5G development by access to cutting-edge technologies and applications.
"As a leading telecommunication service provider in Taiwan, We have been vigorously investing in 5G technologies and IoT solutions. Combined with cloud and IoT applications, we integrate ICT innovations to demonstrate a comprehensive scope of smart city based on mobile technologies, and lead local industries towards these visions," said CHT Chairman and CEO Yu Cheng. By attending MWC, CHT gets hold of global industrial trends as well as advanced technologies, which will facilitate further IoT integrations, create smart cities, provide advanced mobile communication services, and lead the digital convergence development and reforms in Taiwan.
"A Smart City for All" Project Creates Friendly and Intelligent Environment with Business Values
"A Smart City for All" project benefits all users, especially those with visual impairments. The services gather vicinity information, provide direction guidance, and notify dangers on the route. With the unprecedented feature "Meet Me Here", the visually impaired can deliver specific location map with onsite photos to their friends and families. Meanwhile, "Volunteer Video Chat" offers real-time assistances and "Text Recognition" reads out menus with prices and details of dishes. All together support to build a more independent life. The convenient services also increase product exposure for business owners and meet diverse needs from the visually impaired. With the user-friendly and intelligent services, people with disabilities can enjoy cities as much as everyone else.
Moreover, the services are developed with universal design and commercialization in mind. Integrated with the personalized mobile app, users can access nearby facilities and services, identify preferred stores, obtain latest updates, enjoy location-based promotions, and send out emergency needs. To shop owners, these services enhance efficiency and reduce costs. Promotions and interactive shopping guide will grow consumers and revenues, while big data analytics will help identify next opportunities. These services ensure consistent quality, integrated platforms, smart site-specific services, better store performances, and public benefits. Stores and operators will be able to connect every segment for better services and higher satisfactions.
CHT Cooperates with Nokia, Aiming to Establish the Leading Position in 5G Era and Seamlessly Connect Taiwan's Telecom Services to the World
CHT is committed to sustain innovation momentum for telecom industry in Taiwan. In order to accelerate 5G and IoT strategic deployments, CHT signed a 5G MoU with Nokia. Based on existing innovative practices and collaborations, both parties will share the latest 3GPP and ITU design concepts, product launches, innovative projects, and spectrum plans on 5G technologies to further expand researches and applications on 5G, cloud, IoT and network automation solutions.
CHT will work together with Nokia to develop key enablers for 5G and IoT world, including mobile edge computing and cloud RAN for 5G virtualization architecture, to reduce the number of base station centers and power consumption. More efforts will be dedicated into experiments for Narrowband IoT, which means to support IoT devices with larger coverage than traditional LTE networks, as it can track devices at indoor corners and remote villages. Throughout the evolving process towards 5G networks, this MoU also covers experiments for network function virtualization, which enables flexibility for diverse telecommunication needs, laying solid grounds for CHT to build up 5G core infrastructures.
To grasp the 5G development trends, CHT not only has participated in defining international 5G standards but also joined Next Generation Mobile Networks Alliance in 2015, organized by telecom operators worldwide. CHT continues to invest in 5G technologies and innovative applications, building up various successful 5G experiments modules with Nokia. It is believed that by collaboration with Nokia, CHT will maintain its significant role in future 5G and IoT ecosystems by striving to connect local mobile communication industry in Taiwan to the world.
About Chunghwa Telecom
Chunghwa Telecom is Taiwan's largest integrated telecommunications services company that provides fixed-line, mobile, broadband, and internet services. The Company also provides information and communication technology services to corporate customers and is expanding its cloud computing services. In recent years, Chunghwa has been actively involved in corporate social responsibility and has won domestic and international awards and recognition.
For more information, please visit our website at www.cht.com.tw