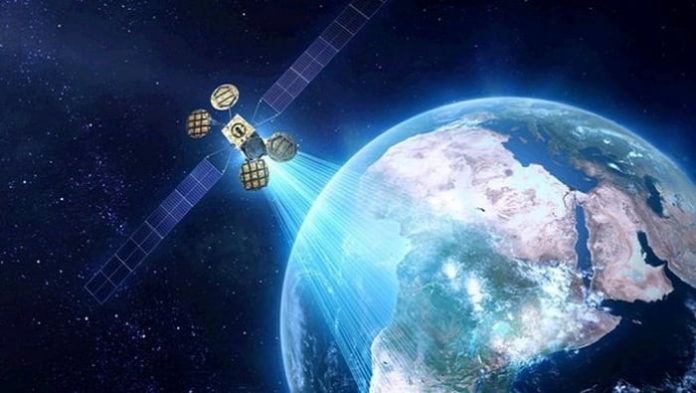 xG Technology, Inc. , a leading provider of wireless video solutions to broadcast, law enforcement and defense markets, and private mobile broadband networks for critical communications, announced that is has signed a MoU with Buenos Aires-based Tesacom for the resale of xMax, IMT and Vislink products and solutions in Latin America. The market focus of the agreement will be the defense, security and commercial sectors, in particular for use in remote and challenging environments.
Tesacom is the leading provider of remote area integrated telecommunications solutions in Latin America, and has a significant presence in numerous countries in the region. They are a prominent supplier to many key government and commercial sectors, including military, maritime, oil & gas, agriculture, first responder, mining and transportation.
The MoU establishes a framework for xG Technology and Tesacom to collaborate on local business opportunities for the xMax mobile broadband solution, for which Tesacom will play the lead role in identifying. xG Technology and Tesacom will jointly develop a roadmap for deploying xMax technology in situations where its advantages solve key business challenges, and will work together in areas including equipment selection, network and installation planning, training and maintenance.
To this end, engineering and other technical staff from xG Technology and IMT Vislink have recently conducted onsite training for Tesacom technical representatives in Buenos Aires, Argentina.
George Schmitt, Executive Chairman and CEO of xG Technology, said, "xG Technology is pleased to undertake this agreement with an esteemed company like Tesacom. It represents a major endorsement of the xMax system as one that is compelling in environments where traditional systems have limitations. We are delighted to work together with Tesacom to identify opportunities to develop and deploy solutions that allow the leverage the benefits of the xMax, IMT and Vislink product lines in Latin American markets, and we look forward to collaborating them."
For his part, Mr. José Sanches Elía, CEO of Tesacom, added, "This agreement will allow us to offer rapidly-deployable communications services that deliver the maximum security and interference resistance for events and situations that demand these features." He added, "The agreement signed with xG is a sign of confidence in our experience and track record throughout the region."
The xMax system offers important benefits for Latin American markets, with special appeal for military and public safety communications, as well as rural and remote deployments. It was designed to be an on-demand, mobile broadband solution resilient enough to ensure communications capabilities in challenging wireless environments.
xMax has been optimized for long range and difficult propagation conditions, making it ideal for use in underserved areas of Latin America where there are no viable options for mobile broadband services. Because the xMax platform is built on an all-IP architecture, it is highly interoperable with existing hardware, software and network systems. Moreover, xMax is a rapidly deployable system, making it highly adaptable in urban, suburban and rural Latin America locations.
In addition to partnering on xMax mobile broadband system projects, xG and Tesacom will explore opportunities for the sale of IMT and Vislink equipment in Latin America. IMT and Vislink are well established brands in the delivery of secure video communications and mission-critical solutions for law enforcement, defense and homeland security applications around the world. This includes manned and unmanned aerial and ground systems, mobile and handheld receive systems and transmitters for concealed video surveillance.
About xG Technology, Inc.
xG Technology's brands provide wireless video solutions to broadcast, law enforcement and defense markets, and private mobile broadband networks for use in challenging environments. xG's brand portfolio includes Integrated Microwave Technologies (IMT), Vislink, and xMax.
IMT has pioneered advanced digital microwave systems and is a trusted supplier to broadcast, sports and entertainment, and MAG (Military, Aerospace & Government) markets. Their products are recognized for high levels of performance, reliability, build quality, extended operating ranges and compact form factors. More information about IMT can be found at www.imt-solutions.com. Vislink specializes in the wireless capture, delivery and management of secure, high-quality, live video, and serves broadcast & media and public safety & surveillance markets. More information about Vislink can be found at http://www.vislink.com/.
xMax is a secure, rapid-deploy mobile broadband system that delivers mission-assured wireless connectivity in demanding operating environments. It was designed to serve as an expeditionary and critical communications network for use in unpredictable scenarios and during fluid situations, making it ideal for disaster response, emergency communications, and defense applications. More information about xMax can be found at http://www.xgtechnology.com/system-overview/. In addition to the above business lines, xG has a dedicated Federal Sector Group (xG Federal) focused on providing next-generation spectrum sharing solutions to national defense, scientific research and other federal organizations. Additional information about xG Federal can be found at http://www.xgtechnology.com/technology/xg-federal/.
Based in Sarasota, Florida, xG Technology has over 100 patents and pending patent applications. xG is a publicly traded company listed on the NASDAQ Capital Market (symbol: XGTI) For more information, please visit www.xgtechnology.com.
About Tesacom
Tesacom is Latin America's leading provider of remote telecommunications solutions, serving the government, maritime, oil & gas, agriculture, first responder, mining, transportation and military markets. From its offices in Argentina, Brazil, Chile, Paraguay, Peru, Venezuela, Panamá and Uruguay, Tesacom offers a wide range of integrated communications solutions. These include satellite voice and data, text messaging, email and file transfer, network integration, IoT solutions, software services, professional, consulting and field-support services. The company also provides a full portfolio of added value applications, including network integration, asset tracking and control, ship and vehicle location, and bespoke M2M integration for all the above market sectors. Tesacom provides Spanish, Portuguese and English 7×24 customer and network support. For more information visit www.tesacom.net.
xG Technology:
Daniel Carpini
941-953-9035
daniel.carpini@xgtechnology.com
http://www.xgtechnology.com