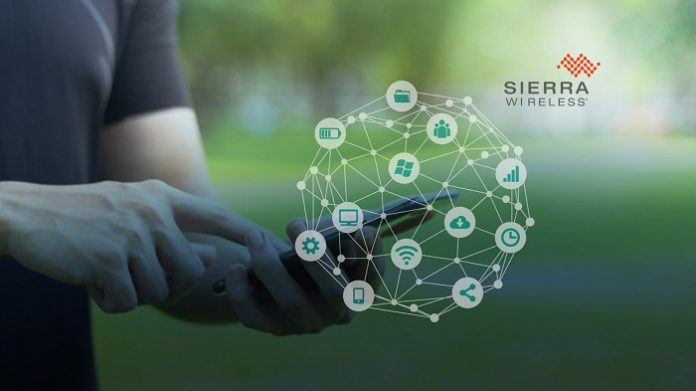 Sierra Wireless, the leading provider of fully integrated device-to-cloud solutions for the Internet of Things (IoT), announced a strategic collaboration with Microsoft to provide one of the industry's first full-stack IoT solutions. Sierra Wireless' new Octave™ edge data orchestration solution has been successfully connected with Microsoft Azure IoT Central. Once in production, the solution will simplify and accelerate the process of getting edge data to the cloud, enabling enterprises to achieve the value of IoT for the industry 4.0 world. In addition, Sierra Wireless intends to migrate its existing cloud infrastructure from AWS to utilize Azure's full complement of cloud services
Azure IoT Central is a software-as-a-service (SaaS) solution that lets customers build and deploy production-grade IoT applications in hours without cloud computing experience or specialized skills. Octave merges edge devices, network, and cloud APIs into a single platform that securely extracts, orchestrates and acts on data from remote assets at the edge to the cloud. The integration will enable customers to focus on building their business rather than reinventing technical infrastructure, which dramatically reduces costs and development time from several months to days.
René Link, CMO and SVP, Corporate Strategy and Go-To-Market Operations, Sierra Wireless, said: "The combination of Sierra Wireless' full suite of IoT solutions and Azure IoT Central addresses a critical gap in the marketplace. We've consistently heard from customers about how complex it is to integrate IoT technology, which takes time and focus away from their core business. This collaboration creates a category-of-one IoT solution that will accelerate edge data into the cloud, allowing enterprises across the globe to monetize IoT."
Tony Shakib, Principal Group PM Manager, Azure IoT, Microsoft, said: "As a leader in integrated IoT solutions, Sierra Wireless' edge-to-cloud capabilities are an ideal complement to Microsoft Azure IoT Central. Together with Microsoft's Azure IoT Central offering, this strategic collaboration will enable cloud developers to deploy secure, intelligent and reliable IoT device connectivity and collect data as an extension of their Azure IoT Central experience."
Roger Entner, Founder and Lead Analyst, Recon Analytics, said: "The Sierra Wireless integration with Microsoft will unlock the IoT's true potential for the tens of thousands of businesses that are struggling with the complexity of IoT, stitching together components into bespoke solutions that take months, often years to deploy. Joint solutions from Sierra Wireless and Microsoft will enable a company's existing cloud developers to tap into the IoT and easily connect their edge devices to their Microsoft Azure infrastructure."
About Sierra Wireless
Sierra Wireless is an IoT pioneer, empowering businesses and industries to transform and thrive in the connected economy. Customers Start with Sierra because we offer a device to cloud solution, comprised of embedded and networking solutions seamlessly integrated with our secure cloud and connectivity services. OEMs and enterprises worldwide rely on our expertise in delivering fully integrated solutions to reduce complexity, turn data into intelligence and get their connected products and services to market faster. Sierra Wireless has more than 1,300 employees globally and operates R&D centers in North America, Europe and Asia. For more information, visit www.sierrawireless.com.