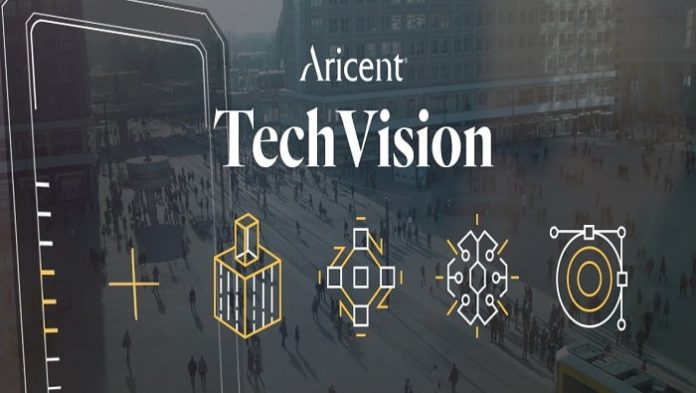 To succeed in an environment that's fast, complex and in flux, companies must avoid deliberating too long and instead prioritize progress in everything they do, according to Aricent's Technology Vision 2018, an annual technology report that is now in its 3rd year.
Today, the competitive landscape is even fiercer. The diversification of businesses like Amazon and Alibaba demonstrate a new corporation-as-armada approach to growth, which can seem unstoppable. Rather than a simple, consistent map of competition that allows for a methodical approach to product innovation, anyone can be disrupted from any direction at any time.
"When innovating on products and services, it's vital to keep that forward momentum. But moving at speed is just part of answer. It's about freeing up people to innovate in different ways with virtual and augmented reality workspaces. It's about raising confidence in artificial intelligence to avoid being derailed by the unintended consequences. And it's about making the organization part of the design challenge. These are just a couple of the things that companies at the forefront of R&D are doing to stay well ahead of the competition," said Walid Negm, chief technology officer of Aricent.
At the core, successful companies are prioritizing progress in everything they do in order to establish multiple competitive advantages, win over developers and make customers happy. The report identifies four trends that are necessary to keep a forward momentum:
Augment the Problem Solver: Having witnessed the rise of personalized gene therapy, self-driving cars and the first generation of quantum computers, today's entrepreneurs believe anything is possible. We are at an inflection point in our ability to solve higher order problems with algorithmic thinking and achieve a deeper understanding of our surroundings through immersive experiences. Freeing problem solvers to innovate rapidly will propel more waves of transformational products.
Pushing the Frontiers of Decentralization: One of the most significant disturbances across virtually all business sectors is the shift toward greater decentralization of value creation. Centralization is slow and costly, while decentralization is egalitarian, collaborative and fast. The list of decentralization's contributing factors is long and diverse, including blockchain's distributed ledger technology, the massive "LEGO-ization" of products and new possibilities around edge computing. To compete, companies must embrace a new builder model where decentralization becomes the dominant paradigm.
Build Autonomous, Mindfully: Today it seems the best algorithms are primed to win the race. However, the reality is more complex. Companies must keep people in mind as artificial intelligence permeates our lives, which requires taking responsibility for the consequences of our own inventions. Designers and engineers must consider both the technical and ethical limitations of autonomous systems that are unable to explain their processes. At the end of the day, companies need to ensure the public has the highest level of confidence in critical AI products and services.
Bias for Action: Companies must operate in an environment of fleeting opportunities, where the future of existing products is always at risk. To succeed, they must constantly initiate new ventures to stay ahead, building and exploiting multiple competitive advantages. A Goldilocks "just right" approach to design trades off perfection for practicality. Simultaneously, the organization must be able to reconfigure itself to bring the strategy to life, resonate with customers and motivate employees. Accordingly, the organization itself is part of the design challenge.
TechVision 2018 can be downloaded here
About Altran
Altran ranks as the undisputed global leader in Engineering and R&D services (ER&D), following its acquisition of Aricent. The company offers clients an unmatched value proposition to address their transformation and innovation needs. Altran works alongside its clients, from initial concept through industrialization, to invent the products and services of tomorrow. For over 30 years, the company has provided expertise in aerospace, automotive, defense, energy, finance, life sciences, railway and telecommunications. The Aricent acquisition extends this leadership to semiconductors, digital experience and design innovation. Combined, Altran and Aricent generated revenues of €2.9 billion in 2017, with some 45,000 employees in more than 30 countries.