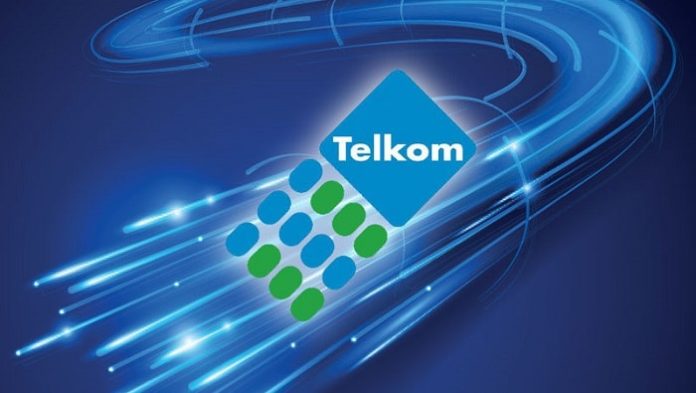 Telkom's performance for the six months to September 2017 was boosted by Telkom Consumer's strong showing in mobile and fixed broadband, despite a tough economic environment and increased competition across the sector. The group continues to invest for future growth and is currently reviewing its business portfolio in order to prioritise strategic initiatives.
Operating revenue declined slightly by 0.6 percent to R20.1 billion compared to the same period last year, with net revenue down 0.9 percent to R15.7 billion. Earnings before interest, tax, depreciation and amortisation (EBITDA) dropped 1.9 percent to R5.2 billion. Headline earnings per share were down 7.4 percent to 303.9 cents.
"Despite a challenging environment, Telkom remains committed to delivering value for stakeholders. We are continuing to invest in key growth areas, particularly mobile and fibre. These investments are critical in sustaining our medium-term prospects. We remain cognisant of the group revenue pressure, and we are disciplined in allocating capital and measuring required returns," said Telkom Group CEO Sipho Maseko.
"Group performance was significantly impacted by the tough economic environment and increased competition. Based on the current economic climate and the impact of several price reductions in the wholesale environment, it will be challenging to meet the mid-single digit revenue growth by year-end. Management will seek to keep operating revenue flat and continue to exercise discipline on costs."
Telkom Consumer's expanding network and distribution and focus on customer growth paid off with a 43 percent increase in mobile service revenue, to R2.3 billion, while new fixed line products drew in broadband subscribers and reduced churn. Total data revenue increased 9.7% to R6.5 billion. The period saw several significant new products and services being brought to market, including the Uncapped and Unlimited Home offers and the Telkom LIT content offering for both fixed and mobile subscribers.
At the same time, the group's wholesale arm, Openserve, significantly increased the connectivity rate of homes passed with fibre. For the period under review, more than 40 percent of homes passed were connected with fibre, while the connectivity rate for the entire base is approximately 25 percent, in line with the target for the year. Openserve was also able to reduce IP Connect rates by 32 percent in June, an action that is expected to result in a 25 percent average reduction in the prices consumers pay to internet service providers, further driving affordability in the market. The group has chosen to absorb these costs in order to grow the broadband market in the medium term.
BCX's performance was negatively impacted by the trading environment, as corporates held off on ICT investment and lower government revenue dampened public sector spend. BCX is accelerating cross-selling opportunities and developing innovative solutions for medium-sized entities and has initiated a portfolio review to identify core and non-core assets.
Customer experience remains a priority throughout the group, with the key pillars being people, systems and processes. A new IT platform and the digitalisation of Telkom stores have already resulted in improvements, and the group continues to seek out further enhancements
For further enquiries, please contact:
Gugulethu Maqetuka
Executive: Group Communications
Telkom
Tel. 0126421740
Cell. 0813924057
Email: maqetuag@telkom.co.za

ABOUT TELKOM:
Telkom is a leading information and communications technology services provider in South Africa. We had consolidated operating revenue of R41 billion and normalised profit after tax of R3 907 million for the year ended 31 March 2017. Total assets amounted to R48.0 billion and equity attributable to the owners of Telkom to R27.6 billion as of 31 March 2017
As of 31 March 2017, we had approximately 3.0 million telephone access lines in service and 1,329,450 ports connected via MSAN access. We offer business, residential and payphone customers a wide range of services and products, including:
fixed-line retail voice services using PSTN (Public Switched Telephone Network) lines, including ISDN (Integrated Services Digital Network) lines, and the sale of subscription based value-added voice services and calling plans;
fixed-line customer premises equipment rental and sales services both voice and data needs and these include PABX, Computers, Routers, Modems, Telephone handsets and other ancillary equipment;
interconnection services, including terminating and transiting traffic from South African mobile operators, as well as from international operators and transiting traffic from mobile to international destinations;
fixed-line data services, including domestic and international data transmission services, such as point-to-point leased lines, ADSL (Asymmetrical Digital Subscriber Line) services, packet-based services, managed data networking services and internet access and related information technology services;
Data Centre Operations includes e-commerce, application service provider, hosting, data storage, e-mail and security services;
W-CDMA (Wideband Code Division Multiple Access), a 3G next generation network, including fixed voice services, data services and nomadic voice services;
mobile communication services, including voice services, data services and handset sales through our mobile brand called Telkom Mobile;
information technology services including converged communication, IT service solutions, application solutions, IT hardware and software and industrial technology service sales locally, in seven African countries, the UK and Dubai through Business Connexion Group; and other services including directory services, through Trudon (Pty) Ltd, wireless data services, through Swiftnet (Pty) Ltd.
Convergence is one of our key strategic initiatives in building a sustainable future for Telkom. We will lead the provision of converged services in South Africa in support of our mission statement: Seamlessly connecting people to a better life.