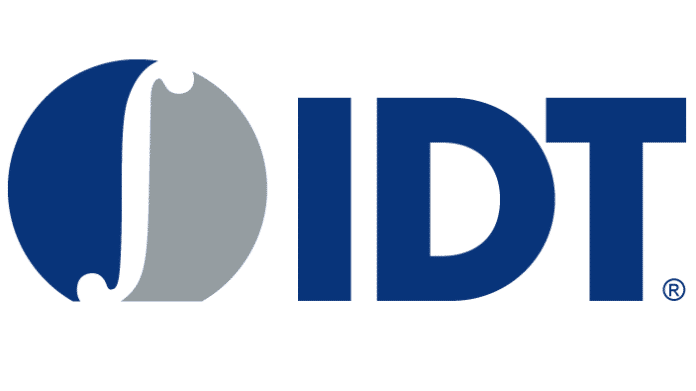 IDT™ (Integrated Device Technology, Inc.; NASDAQ: IDTI), a leading provider of vital semiconductor solutions, announced that ZTE, a leading global provider of telecommunications equipment and network solutions in China has chosen the IDT system packet interface (SPI) 3 to SPI 4 flow-control management solution for use in the ZTE 3G core network systems. ZTE chose the IDT solution to help it provide improved quality of service (QoS) to customers enabling multi-function support, such as circuit switching, channel assignment, call connection handling and network traffic control enabling improved reliability, availability and dependability for millions of 3G phone users.
In anticipation of the widespread adoption of the 3G network in China, ZTE is integrating the IDT system packet interface flow control management features of switching, aggregation and rate adaptation, for 3G core network systems that support TDS-CDMA, W-CDMA and CDMA2000 protocols which provide enhanced high speed mobile data services for end-users, critical services for a country hosting the 2008 Olympic games.
"IDT understands the needs of telecommunication manufacturers like ZTE, a company with mission to provide reliable, speedy, high quality, seamless and non-stop communication to millions of end-users in both China and around the world. The IDT flow-control management devices fit our requirements for building our 3G core network systems," said Pan Xiong, hardware manager of Centro-R&D division, from ZTE"The outstanding product features as well as the devoted and efficient support from excellent teamwork provided by IDT China and its product division helped ZTE to produce the best price-performance product for market demand and to ride on the current market trends of 3G."
The IDT solution allows ZTE to retain much of original 2G architectural design while enabling the upgrades needed to match the hardware performance needs of the next generation services protocols and software of 3G. In addition,the flow control management solution enables the ZTE system connectivity to switch from location to location, such as from a GSM/GPRS to a 3G network on-the-go, handling routing, IP address authorization and authentication, and in receiving data packets from networks.
The IDT 88P8341 flow control management device typically enables the exchange of packets between a SPI-3 device and a SPI-4 network processor. Alternatively, a SPI-4 device may be connected to a SPI-3 network processor or traffic manager. This performance optimized SPI exchange – ideal for applications such as metro Ethernet, gigabit Ethernet, oversubscription, network security, GPON transport and high-end to mid-range core routers – ensures the seamless flow of data over multiple networks, often using different protocols.
"IDT has been committed to developing an efficient solution for ZTE, improving time to market and reducing risk by optimizing the existing hardware infrastructure of the legacy systems within China," said Jeremy Bicknell, product manager with the IDT Flow-control management Division. "In light of the 2008 Olympics scheduled for Beijing, we understand the importance of a faster, more secure 3G adoption with higher performance and the availability of enhanced mobile services in China."
About ZTE
Founded in 1985, with global headquarters in Shenzhen China, and operations in more than 100 countries, ZTE is a leading global provider of fixed line and mobile telecommunications equipment and network solutions. ZTE offers its customers a unique range of services. The company delivers innovative, custom-made products and services to major operators in the world, helping them to achieve continued revenue growth and to shape the future of the world's communications.
ZTE is the fastest growing telecoms equipment supplier in the world, and China's only listed telecoms manufacturer, with shares publicly traded on both the Hong Kong and Shenzhen Stock Exchanges. ZTE was the only Chinese IT and telecoms manufacturer listed in BusinessWeek's 2005 Top 100 Information Technology Companies.
In 2005, ZTE has sales revenue of RMB 21.5 billion and 27,000 employees worldwide. Additional information about ZTE is accessible at http://wwwen.zte.com.cn:8080/main/index.shtml
About IDT
IDT is a world leader in developing and delivering vital semiconductor solutions that enable customers to accelerate innovation. IDT solutions help customers solve complex system design challenges associated with the evolving requirements of communications, computing and consumer applications. By leveraging its system knowledge and extensive blend of technologies, IDT is able to deliver essential solutions, including timing products, network search engines, flow-control management ICs and products for standards-based serial switching. Headquartered in San Jose, Calif., IDT has design, manufacturing and sales facilities throughout the world. IDT stock is traded on the NASDAQ Global Select Market® under the symbol "IDTI." Additional information about IDT is accessible at www.IDT.com