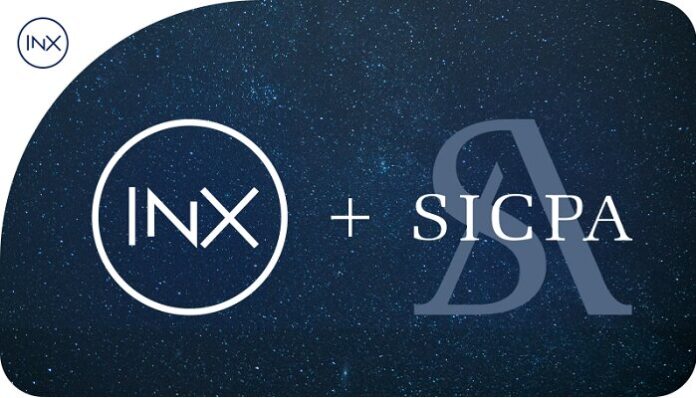 The INX Digital Company, Inc., a broker-dealer and inter-dealer broker – offering the first-ever SEC-regulated digital asset trading platform for both cryptocurrencies and security tokens, announced that it has officially entered into a strategic partnership with SICPA, a global leader in authentication, revenue realization and secure traceability solutions, to help governments develop innovative and sovereign central bank digital currency ecosystems.
The joint venture, incorporated in Switzerland, combines both blockchain-based infrastructure and digital cash technologies to address the key requirements for Central Bank Digital Currencies, including privacy, security, financial inclusion, resilience and more – paving the way for the development and launch of a secure and scalable environment for all central banks to deploy digital currencies.
"With more than 80% of the world's central banks already considering launching a Central Bank Digital Currency, it's critical now more than ever to provide a viable path to capitalize on the wealth of opportunities digital currencies offer," said Itai Avneri, deputy CEO of INX. "We are excited to collaborate with SICPA and put our unique holistic solution for wholesale and retail CBDC to work as we strive together to pioneer the new digital economy around the world."
INX's team of CBDC and blockchain technologists will work with SICPA's digital team to establish solutions for CBDCs and the supporting ecosystems to assist clients in bolstering monetary sovereignty and efficiently growing the overall country GDP. The combined team will raise the bar in delivering innovative approaches to key requirements issued by central banks and their ecosystems, like compliance, scalability, cross-border transactions and programmability. Many of the complex and advanced security features developed by SICPA will find application in the development of the CBDC ecosystem.
"In any solution we offer to our customers and partners, we are committed to ensuring that it is efficient, inclusive, secure and enables trustworthy and privacy-compliant transactions" said Philippe Amon, CEO and Chairman of SICPA. "By collaborating with INX through this joint venture, we are ensuring that these cardinal virtues of cash will be equally true for the CBDC solutions that will complement the range of monetary solutions available to central banks."
A longstanding trusted partner and advisor to central banks around the world, SICPA has robust expertise in authentication, identification and security solutions, strong digital capabilities, and extensive knowledge of the physical cash ecosystem that allows for the development of new innovative forgery-proof security features to protect monetary sovereignty.
This partnership, signed Friday, Dec 16th, is a pre-planned step to launch the agreement stated in the MOU between the two parties, signed in June 2022.