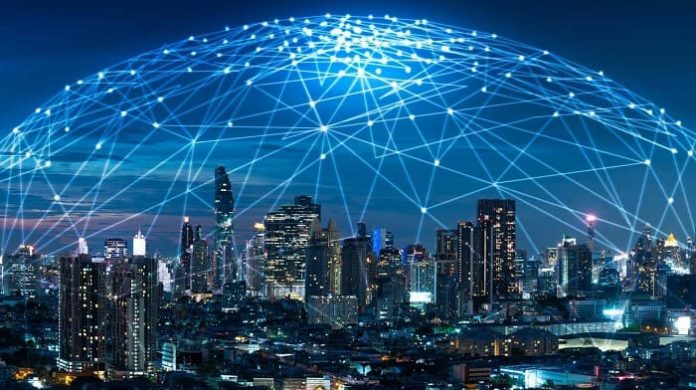 Robustel are pleased to announce the 5G (NSA and SA) capable R5020 Lite offering support for global 5G, 4G and 3G bands with a powerful Cat-18 LTE (4G) fallback.
With its on-board smarts, compact size and ultra-competitive price point, the R5020 Lite is one of the most attractive options for customers looking to migrate from previous generation technologies to 5G.
R5020 Lite is equipped with 2 Gigabit Ethernet ports and dual-band 802.11ac Wi-Fi for low latency and reliable data transfer. Supporting 4G cellular networks, R5020 Lite is also a powerful Cat-18 LTE-A router which means that even locations without 5G coverage currently can still benefit from broadband in excess of 100Mbps using Carrier Aggregation on 4G (aka LTE-A).
The R5020 Lite leverages Robustel's "RobustOS" operating system providing a simple, secure and lightweight operator interface. RobustOS has been penetration tested by UK Cybersecurity experts Nettitude and shown to have ZERO VULNERABILITES as of Q4 2022. "Security by Design" means RobustOS continues to be monitored and updated to counter emerging security threats.
Suitable Applications
The R5020 Lite is the perfect tool to get greater bandwidth from cellular networks for any application but one of its main sweet-spots is for use in Enterprise / SD-WAN applications as a '5G managed modem'.
Existing site routers can use the R5020 Lite as a layer 2 device to add a fast cellular WAN acting as a backup to existing fixed line broadband connections.
Management is provided by Robustel's exceptionally powerful router management platform RCMS – a pane of glass through which the performance and health of all cellular routers can be observed at-a-glance.
R5020 Lite is also being considered for primary broadband access. With good antenna selection and placement and a cost-effective SIM tariff, it can now be cheaper and better to opt for a wireless internet connection.
The R5020 Lite also opens doors for Industrial IoT applications like industrial automation, autonomous robots and Smart Transportation applications including captive portals, CCTV, real-time management that need high speed internet access.
Key Features of R5020 Lite
Global 5G/4G/3G cellular coverage
Cat-18 LTE for ultra-fast 4G connections
Supports Ethernet, Wi-fi and 4G/5G internet with auto-failover
Fully programmable Operating System with a well-documented SDK
Multiple VPN options available including DMVPN, IPsec, L2TP + more
Powerful device management and monitoring functions through RCMS
Industrial-grade Aluminium enclosure with a small footprint