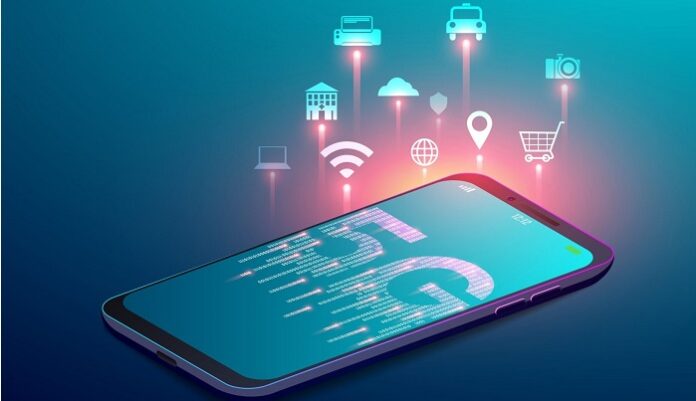 Spanish telco group Telefónica has half an eye on symmetric 20-Gbps broadband services. Its domestic operation on Tuesday announced it has successfully trialled 25G PON technology using equipment developed by Nokia. More specifically, the Finnish kit maker supplied fibre modems and its ISAM access nodes, which are powered by its Quillion chipset. The solution is able to deliver theoretical peak speeds of 25 Gbps on both the downlink and the uplink.
It represents a significant improvement on XGS-PON, which supports maximum symmetric throughput of 10 Gbps, and is currently being rolled out around the world as operators upgrade their GPON-based fibre networks.
"Telefónica was the first operator in Spain to provide gigabit connectivity, but we are not stopping there. Consumer bandwidth demands never halts and exciting applications, like VR gaming, will always be evolved to make the most of available bandwidth," said Gonzalo Garzón, head of fixed access at Telefónica Spain, in a statement. "New FTTH technologies give us even more opportunities than home connectivity. With the massive uptick in capacity we'll be able to offer new business services on the same network."
Nokia was keen to point out that 25G PON can co-exist with XGS-PON and GPON, which seems like a not-so-subtle way of urging operator customers to flash the cash already.
"Thanks to our Quillion chipset, this 25G PON proof of concept with Telefonica has demonstrated that the huge bandwidth-capacity can be easily added to their existing networks, co-existing with their existing PON technologies," said Bjorn Capens, VP Europe, Nokia Fixed Networks. "This means customers on the same fibre line can be served with GPON, XGS-PON or 25G GPON, making it much easier to manage upgrade cycles."
Nokia isn't stopping at 25G though. Last summer it demonstrated its prototype 100G PON technology developed by its Bell Labs arm. It followed this up in December with a proof-of-concept demonstration in partnership with Etisalat by e&. And in Australia, state-owned wholesaler NBN is trying out Nokia's Lightspan MF-14 platform, which can support 25G, 50G and 100G PON services.
Time for a reality check, before any bandwidth-hungry Telefónica customers get too excited. Typically there are several years that pass between testing out new PON technology and actually deploying it.
Take GPON's successor, XGS-PON, for instance. Telefónica began testing it out – again, with Nokia – in late 2016. In its second-quarter 2021 financial report, it stated that the "introduction will be gradual with commercial deployment to start in H1 22."
Here we are in 2023, and as far as we can tell from Telefónica's Q3 2022 report, it is still in the process of upgrading its fibre networks to be XGS-PON ready. Some of its competitors haven't been quite that slow though. One of its major rivals in Spain, Orange, commercially launched its XGS-PON network in five cities in late September 2021. It doesn't appear to have started offering symmetric 10-Gbps broadband services yet, but the infrastructure is in place for when the time comes.
Taking all this into account, it will most likely be several years before Telefónica's customers get a taste of the new tech.