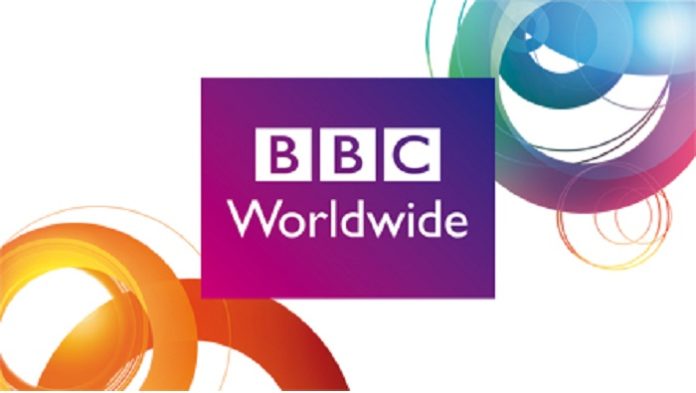 BBC Worldwide has secured through CPLG a multi-year licensing deal for Hey Duggee in Italy with Chicco, part of the Artsana group.
The deal will enable Chicco to manufacture and distribute Hey Duggee product to its 150 plus stores in Italy and distribute to other retail stores in the country.
Hey Duggee product is set to launch in Chicco stores this autumn and will include plush and new talking plush toys featuring dubbed Italian voices from the localised version of the TV series, figurines and playsets, as well as Golden Bear's toy range.
Raffaele D'Angelo, Marketing & Product Engineering Director Toys at Chicco – Artsana Group said: "Duggee and his friends are much loved by little ones; with the inspiring and cheerful atmosphere the series exudes, it immediately captures the imagination of children. We are very much looking forward to having Hey Duggee toys in our stores and will dedicate great visibility in-store to the range."
Rikesh Desai, Licensing Director for Merchandise & Gaming, Consumer Products – BBC Worldwide said: "We are delighted to add Chicco to our global licensing portfolio for Hey Duggee. Italy is an important and growing market for us, so we are looking forward to working with them on extending Hey Duggee's product paw-print ."
Chicco join a raft of global BBC Worldwide licensees for Hey Duggee, including Golden Bear for plush toys, Jazwares for Master Toy in the US and Jasnor, who distribute both Golden Bear's plush toy range and Jazware's figurines and playsets in Australia.
Devised by the OSCAR® nominated and BAFTA award-winning Studio AKA, Hey Duggee has an impressive global footprint in over 150 territories. In Italy, Hey Duggee broadcasts on Cartoonito and S1 was among the Top 3 most viewed show on the channel in its launch month. The series also airs on DeA Junior and SVOD rights have been secured for Tim Vision.
In the UK, Hey Duggee consistently ranks as one of the Top 3 programmes on the CBeebies channel and is also available to watch on Amazon Prime Video. Among its successes elsewhere are in China, where the series has had around 470 million combined views on streaming platforms Tencent and iQIYI, since launch. While, in the US Nick Jnr have acquired S2 following the successful launch of S1 last year. On France's France 5 Hey Duggee ranks number 1 in its timeslot for children aged 4-10 years and it falls in the Top 5 most watched programmes on ABC Kids in Australia.
Series two is expected to premiere in Italy this autumn, while S3 has been greenlit and should roll-out to international markets following its run on CBeebies in the UK, which is expected for autumn 2018.
For more information, please contact:
Frances Cherry-Becker, BBC Worldwide
+44 (0)208 433 3460
Frances.Cherry-Becker@bbc.com
About Hey Duggee
Duggee is a big lovable dog who runs a club for pre-schoolers that inspires children to have fun, be energetic, explore and – most of all – to do things! Each episode starts with Duggee welcoming the Squirrels, a bunch of curious little characters. This marks the start of laughter and learning as they discover new things about the world around them, all under the patient guidance of Duggee who rewards them with a squirrel activity badge – which they proudly show to their parents when they are picked up at the end of the day.
About BBC Worldwide
BBC Worldwide is a principal commercial arm and a wholly owned subsidiary of the British Broadcasting Corporation (BBC). Its vision is to build the BBC's brands, audiences, commercial returns and reputation across the world. This is achieved through investing in, commercialising and showcasing content from the BBC around the world, in a way that is consistent with BBC standards and values. The business also champions British creativity globally.
In 2016/17 BBC Worldwide generated headline profits of £157.3 and headline sales of £1,059.9m and returned £210.5m to the BBC.
For more detailed performance information please see our Annual Review webpage: bbcworldwide.com/annual-review/.
About STUDIO AKA
London-based STUDIO AKA is a multi-BAFTA-winning and Oscar nominated animation production company known internationally for its idiosyncratic & innovative work. For more details visit www.studioaka.co.uk.
About CPLG
CPLG (www.cplg.com) is one of the world's leading entertainment, sport and brand licensing agencies with offices in the UK, Benelux, France, Germany, Italy, Spain, Sweden, Poland, Middle East, Greece & Turkey and the US. Owned by DHX Media (www.dhxmedia.com) a leader in the creation, production and licensing of family entertainment rights, CPLG has more than 40 years of experience in the licensing industry. It provides each of its clients with dedicated licensing and marketing industry professionals and a fully-integrated product development, legal and accounting service. CPLG believe that partnership is about clarity, openness and trust, and is widely known for its no-nonsense, straightforward approach; Expert Common Sense.
About Artsana Group
Artsana Group is an Italian company that was founded in 1946 by Pietro Catelli as a commercial business specialised in venipuncture and medication, and is still active today in the distribution of healthcare and infant care products. For more details visit: www.artsana.com.