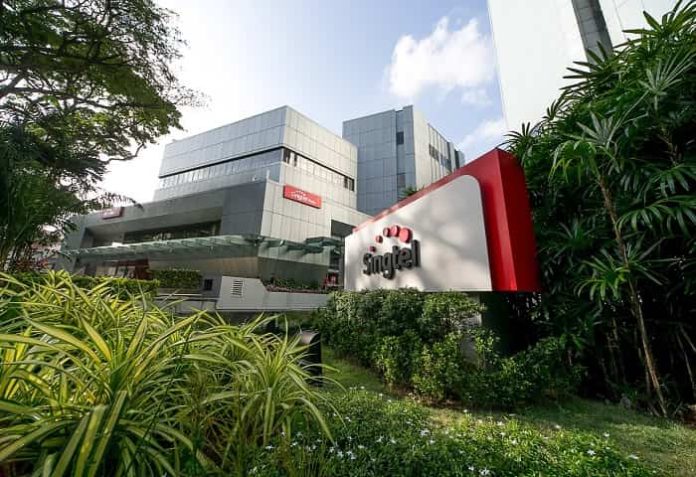 The Singtel Group announced that it is the first company in Asia ex-Japan to have its carbon reduction targets approved by the Science Based Targets initiative. A collaboration between CDP, World Resources Institute, World Wide Fund for Nature (WWF) and the United Nations Global Compact, the initiative recognises organisations aligned with the COP21 Paris Agreement to keep the rise in global temperature below 2°C.
The Singtel Group is aiming to cut absolute Scope 1 and 2 direct and indirect greenhouse gas emissions across its own Singapore and Australian operations by 42% from its 2015 base-year by 2030. It will also work with suppliers to reduce Scope 3 third-party emissions by 30% over the same period.
Mr Andrew Buay, Singtel's Vice President of Group Sustainability said, "Climate change is a global issue which requires all of us to take action and work towards a low-carbon economy. We are committed to minimising our environmental impact and building operational resilience. The Group's science-based targets represent an aggressive reduction, especially when factoring in the expected increase in electricity consumption by our Singapore and Australian businesses. This comes as we continue to expand our networks to accommodate the explosion in data usage by customers and as more enterprise customers outsource their ICT operations to us."
"While we are still reviewing ways in which we can achieve these aggressive goals, whether it is looking at operational efficiencies, new technologies or purchasing renewable energy, we will work hard towards our targets," he added.
Mr Alexander Liedke, Manager of Sustainable Business & Markets at WWF and member of the Science Based Targets initiative steering committee said, "We congratulate Singtel on being the first Asian company outside of Japan to have their industry-leading science-based targets approved. This validation by our team sends a powerful message to their industry peers and the business community in Asia and beyond. Setting science-based targets is a clear way of future-proofing growth in the transition to a low-carbon economy."
The Singtel Group has anchored its environmental sustainability strategy around four pillars to achieve the smallest environmental footprint. These are climate change and carbon reduction, sustainable supply chain management, product stewardship and stakeholder engagement.
As part of the Group's environmental roadmap, it has set carbon reduction goals aligned with science-based targets methodology. This is also in preparation for the new reporting recommendations made by the international Task Force for Climate-related Financial Disclosures (TCFD) on climate change risks. The Group was one of the first companies globally in June 2017 to endorse the TCFD recommendations when it was first released.
The Group's efforts to improve reporting transparency, reduce carbon emissions and mitigate the business risks of climate change have been recognised by CDP, the global, not-for-profit environmental disclosure platform. It was among one of four companies in the Hong Kong and Southeast Asia region to have attained an A- "Leadership level" score for its 2017 climate disclosure with CDP.
For more information on the Singtel Group's environmental sustainability efforts, please visit http://info.singtel.com/sustainabilityreport2017