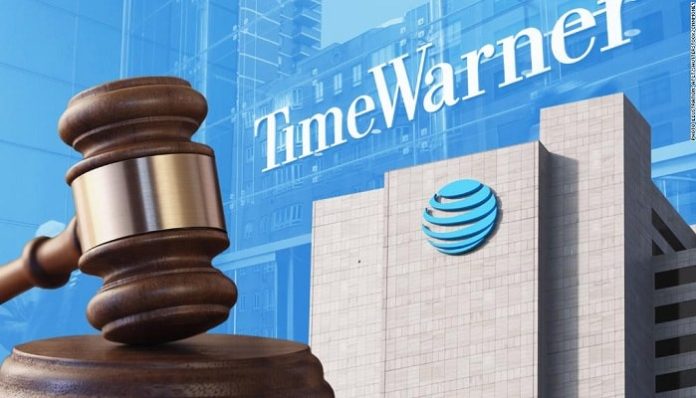 AT&T Inc. has completed its acquisition of Time Warner Inc., bringing together global media and entertainment leaders Warner Bros., HBO and Turner with AT&T's leadership in technology and its video, mobile and broadband customer relationships.
"The content and creative talent at Warner Bros., HBO and Turner are first-rate. Combine all that with AT&T's strengths in direct-to-consumer distribution, and we offer customers a differentiated, high-quality, mobile-first entertainment experience," said Randall Stephenson, chairman and CEO of AT&T Inc. "We're going to bring a fresh approach to how the media and entertainment industry works for consumers, content creators, distributors and advertisers."
Stephenson said the future of media entertainment is rapidly converging around three elements required to transform how video is distributed, paid for, consumed and created. Today, AT&T brings together:
Premium Content: Broadly distributed, robust premium content portfolio that combines leading movies and shows from Warner Bros., HBO and Turner, along with more targeted digital content from Bleacher Report, FilmStruck and AT&T's investment in Otter Media, among others.
Direct to Consumer Distribution (D2C): AT&T has more than 170 million D2C relationships across its TV, video streaming, mobile and broadband services in the U.S., mobile in Mexico, TV in Latin America, in addition to D2C digital properties such as HBO NOW, Boomerang, FilmStruck and CNN.com.
High-Speed Networks: AT&T's leading wireless and fiber network, including investments in new technology such as 5G, will provide the network bandwidth required as customers increase engagement with premium video and emerging 4K and virtual reality content.
Acquisition Financial Details
Under the terms of the merger, Time Warner Inc. shareholders received 1.437 shares of AT&T common stock, in addition to $53.75 in cash, per share of Time Warner Inc.1 As a result, AT&T issued 1,185M shares of common stock and paid $42.5B in cash. Including net debt from Time Warner, we now have $180.4B in net debt.
We will begin consolidating Time Warner Inc. results effective June 15, 2018.
The company expects the acquisition to provide significant financial benefits:
-Accretive year-one adjusted earnings per share and free cash flow; strengthened dividend coverage
-Increased synergies to $2.5 billion
 $1.5 billion in annualized cost synergies by end of year 3 following close
$1 billion of annualized revenue synergies by end of year 3
-Maintain solid balance sheet and improved credit metrics
Net debt to adjusted EBITDA 2.9x at close
2.5x at end of year 1; return to historical levels by end of year 4
 1 This was originally rounded to "1.4 shares." It has been updated for clarity.