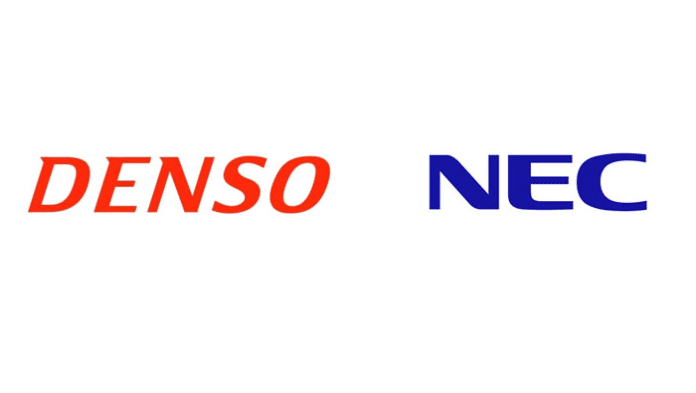 DENSO Corporation and NEC Platforms, Ltd., a subsidiary of NEC Corporation unveiled a new joint venture, DENSO NEXT CO., LTD. The company will develop in-vehicle information and communications equipment critical for fostering a truly connected environment inside vehicles, such as instrument clusters, head-up displays, and on-board communication equipment. The company will start operations on December 1, 2017.
The recent cockpit innovation and advancement of connected technologies have made communication between products in the cabin more complicated, rapidly increasing the need to develop in-vehicle products more efficiently. DENSO NEXT will harness DENSO's advanced automotive engineering and manufacturing capabilities, and NEC Group's advanced technologies and track record in the information and communications technology (ICT) business to quickly design and bring to market advanced in-vehicle equipment.
DENSO NEXT will be located on the premises of NEC's Tamagawa Plant in Kawasaki, Kanagawa, Japan. The innovations developed by DENSO and NEC Platforms engineers will enable DENSO to more efficiently produce existing information and communications equipment, and to create new products in line with vehicle cockpit advancements.
DENSO NEXT combines DENSO's deep experience with automotive components and NEC and NEC Platforms' expertise in IT and network technologies and experience in developing automotive components. NEC and NEC Platforms have expertise in ICT and conventional in-vehicle equipment through their development of wireless communication and software products. Their expertise will be applied to achieve further advancement of in-vehicle equipment that requires high reliability and long-term assurance.
In December 2016, DENSO and NEC started to collaborate in advanced driver assistance, automated driving, and manufacturing using AI and IoT. The two companies will take full advantage of technologies, products, and organizations created through the collaboration to help create a safe and secure automotive society for all people around the world.
About DENSO Corporation
DENSO Corp., headquartered in Kariya, Aichi prefecture, Japan, is a leading global automotive supplier of advanced technology, systems and components in the areas of thermal, powertrain control, electronics and information and safety. Its customers include all the world's major carmakers. Worldwide, the company has more than 200 subsidiaries and affiliates in 38 countries and regions (including Japan) and employs more than 150,000 people. Consolidated global sales for the fiscal year ending March 31, 2017, totaled US$40.4 billion. Last fiscal year, DENSO spent 9.0 percent of its global consolidated sales on research and development. DENSO common stock is traded on the Tokyo and Nagoya stock exchanges.For more information, go to www.denso.com
About NEC Corporation
NEC Corporation is a leader in the integration of IT and network technologies that benefit businesses and people around the world. By providing a combination of products and solutions that cross utilize the company's experience and global resources, NEC's advanced technologies meet the complex and ever-changing needs of its customers. NEC brings more than 100 years of expertise in technological innovation to empower people, businesses and society.For more information, visit NEC at http://www.nec.com
The NEC Group globally provides "Solutions for Society" that promote the safety, security, efficiency and equality of society. Under the company's corporate message of Orchestrating a brighter world," NEC aims to help solve a wide range of challenging issues and to create new social value for the changing world of tomorrow.