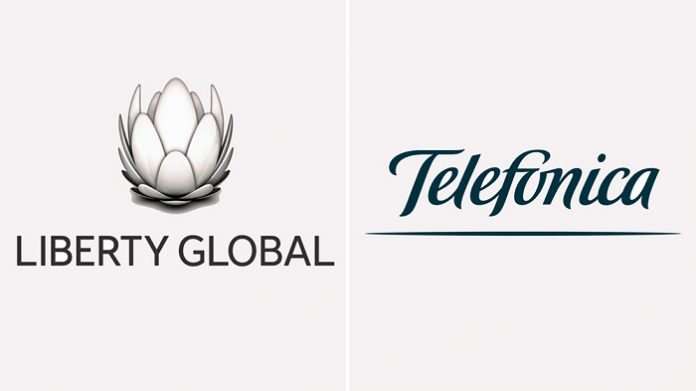 Telefonica Chief Executive Officer, Jose Maria Alvarez-Pallete, said, "Combining O2's number one mobile business with Virgin Media's superfast broadband network and entertainment services will be a game-changer in the U.K., at a time when demand for connectivity has never been greater or more critical. We are creating a strong competitor with significant scale and financial strength to invest in UK digital infrastructure and give millions of consumer, business and public sector customers more choice and value. This is a proud and exciting moment for our organisations, as we create a leading integrated communications provider in the U.K."
Mike Fries, Chief Executive Officer of Liberty Global, said, "We couldn't be more excited about this combination. Virgin Media has redefined broadband and entertainment in the U.K. with lightning fast speeds and the most innovative video platform. And O2 is widely recognized as the most reliable and admired mobile operator in the U.K., always putting the customer first. With Virgin Media and O2 together, the future of convergence is here today. We've seen the benefit of FMC first-hand in Belgium and the Netherlands. When the power of 5G meets 1 gig broadband, U.K. consumers and businesses will never look back. We're committed to this market and are right behind the Government's digital and connectivity goals."
Strategic Combination
Liberty Global plc and Telefonica SA announced an agreement to merge their operating businesses in the U.K. to form a 50:50 joint venture. The combination of Virgin Media and O2 will create a nationwide integrated communications provider with over 46 million video, broadband and mobile subscribers and £11 billion of revenue. 4
By combining Virgin Media's market-leading v6 video service and giga-ready broadband network, together with O2's best-in-class, 5G ready mobile propositions, U.K. consumers will enjoy the highest-quality customer experience possible, with superior connectivity and entertainment both inside and outside the home. As a fully converged provider, the JV will provide more competition in the marketplace and choice for consumers.
In addition, the JV will become a leading challenger in the B2B space as the combination will accelerate the adoption of converged fixed-mobile services to Virgin Media's and O2's existing business customers and offer new services using both companies' digital skills, networks and product portfolios, such as cloud, big data, Internet of Things and cybersecurity services. This will ensure sustainable competition in the small, medium and large business segments across the U.K., which will benefit the overall British economy.
Financial Profile of the Joint Venture5
Telefonica and Liberty Global will ensure that the JV will benefit from the scale and complementary expertise of each partner. To accomplish that objective, the parties have agreed to provide a suite of services to the JV after closing. These services will principally consist of IT and technology-related services, procurement, brand management and other support services. The annual charges to the JV will ultimately depend on the actual level of services required by the JV.
Separate financial information for Virgin Media and O2 is presented below for the 12 months ended December 31, 2019.
The JV intends to distribute available cash to the shareholders periodically and is expected to undertake periodic further recapitalizations, subject to market and operating conditions, to maintain its 4.0x-5.0x target net leverage ratio8. Between signing and closing, each party will retain the free cash flow of their respective operations. Liberty Global will transfer effectively all of its UK tax capital allowances and tax loss carry-forwards, which primarily resulted from prior infrastructure investments, at closing to be utilized by the JV. Each party will fund the deficit in their respective defined benefit pension schemes, arising from the next triennial actuarial valuation.
About Telefonica
Telefónica is one the largest telecommunications service providers in the world. The company offers fixed and mobile connectivity as well as a wide range of digital services for residential and business customers. With 344 million customers, Telefónica operates in Europe and Latin America. Telefónica is a 100% listed company and its shares are traded on the Spanish Stock Market and on those in New York and Lima.
About Liberty Global
Liberty Global is one of the world's leading converged video, broadband and communications companies, with operations in six European countries under the consumer brands Virgin Media, Telenet and UPC. We invest in the infrastructure and digital platforms that empower our customers to make the most of the digital revolution. Our substantial scale and commitment to innovation enable us to develop market-leading products delivered through next-generation networks that connect 11 million customers subscribing to 25 million TV, broadband internet and telephony services. We also serve 6 million mobile subscribers and offer WiFi service through millions of access points across our footprint.
In addition, Liberty Global owns 50% of VodafoneZiggo, a joint venture in the Netherlands with 4 million customers subscribing to 10 million fixed-line and 5 million mobile services, as well as significant investments in ITV, All3Media, ITI Neovision, Lionsgate, the Formula E racing series and several regional sports networks.